There are times when a cup of hot cocoa really hits the spot, and we've got a way to make it even more special.

This delicious treat is worth the extra time and effort it takes to have it homemade.

We're making the perfect Peppermint Hot Chocolate!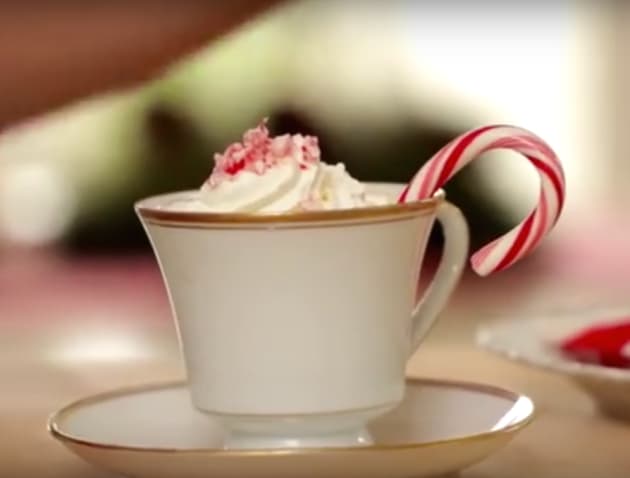 First prepare the whipped cream topping.

In a bowl whip together 1 cup of heavy cream, 2 tablespoons powdered sugar, and 1/2 teaspoon peppermint extract.

Transfer to a pastry bag fitted with a large star tip.

Then place 2 candy canes in a resealable bag, whack gently with a rolling pin to crush.

In a large saucepan, add 3 and 1/2 cups milk and 1/2 cup heavy cream.

To that, add 5 tablespoons unsweetened cocoa and 4 tablespoons sugar and a pinch of salt.

Heat on medium low until steaming.

Pour hot chocolate 2/3 of the way up the mug.
Check out the video below for all of the decadent details.

Then pipe the whipped cream on top.

Sprinkle with the crushed candy canes and serve with a candy cane spoon.

Then drink and enjoy!