Attention all Harry Potter fans!

We've got something special for you.

Here's how to make Butter Beer just as tasty as Madam Rosmerta's.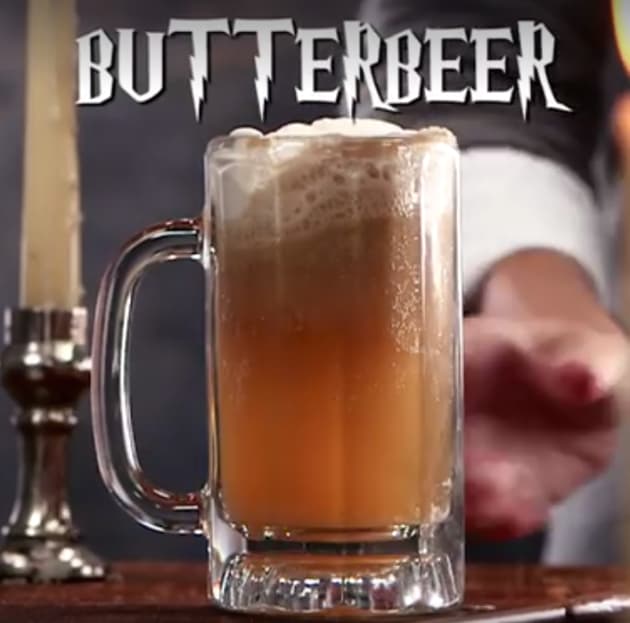 No magic wand or special spell required.

Take 1 cup brown sugar.

Add 1 tablespoon of water.

Mix together and heat until melted to a liquid.

Be sure not to let it burn.

Then add 6 tablespoons butter. Hey, they don't call it Butter Beer for nothing.

Pour in 1/2 teaspoon cider vinegar, 3/4 cup cream, 3/4 teaspoon rum extract. (We won't tell if you add a little more.)

Stir it all together and pour into a glass.

Top off with cream soda. Mix it up and add some whipped cream or ice cream to the top.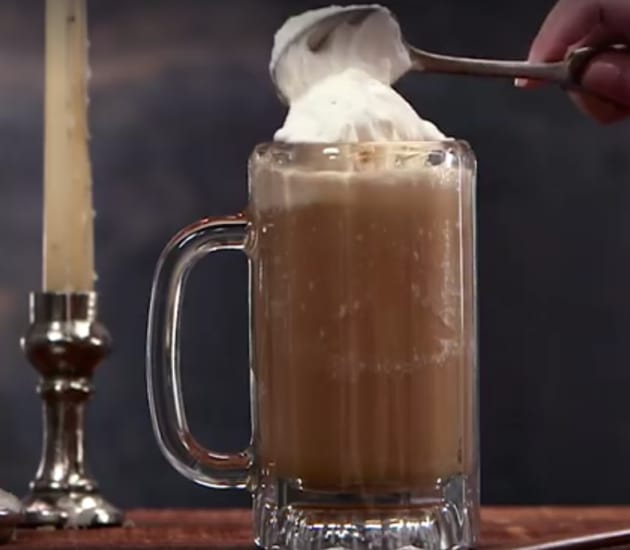 We can't guarantee it will have magical properites, but we promise it will be magically delicious!

Watch the video for all the details.

Then sit back and enjoy your Butter Beer!