During those hot summer days and nights, everyone likes to chill with an icy, cold popsicle.

But these pops aren't for the kids.

We're making them extra fun for the grownups by adding some bubbly to the mix?

So take a look and let's learn out to make these fruity, champagne popsicles as an extra special treat at your next summer party.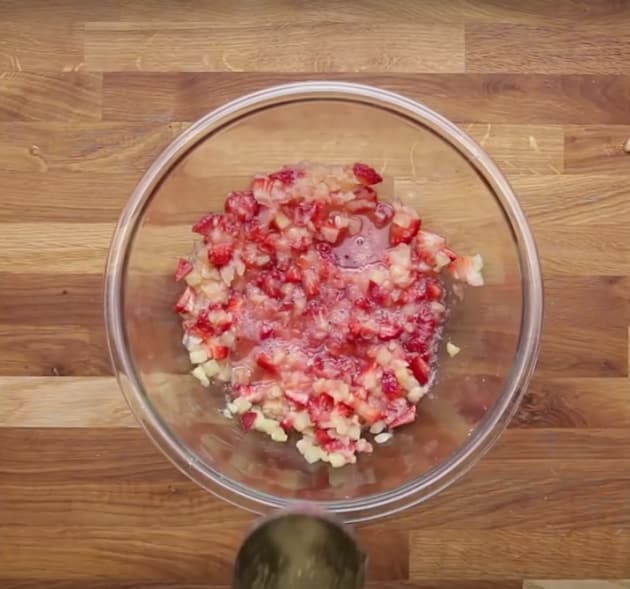 In a large bowl, mash together a 1/2 cup of strawberries and a 1/2 cup of diced pineapple.

Stir in a half cup of ginger ale.

You'll need to find some plastic shot glasses (don't use glass) for this next part.

Place a lime wedge in the bottom of each glass, then pour in fruit mixture on top.

Don't forget to add a popsicle stick!

Your pops will need to freeze for at least eight hours to make sure they're solid.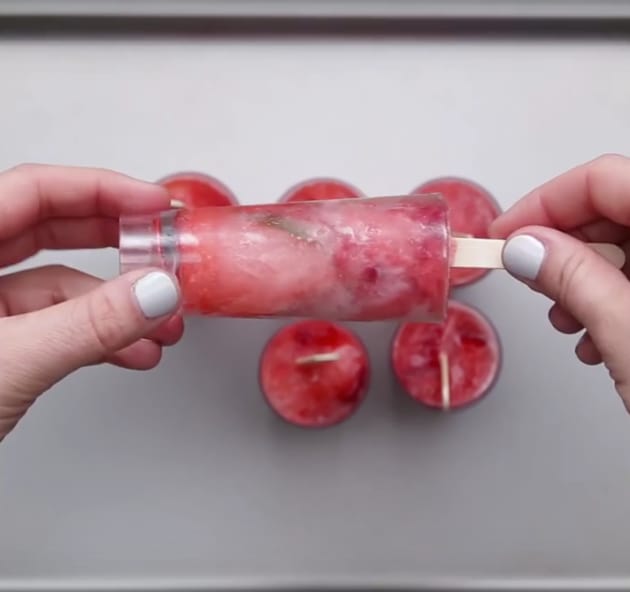 When it comes time to hand them out to your guests, you'll want to pour your favorite Champagne or sparkling wine into a glass or mason jar.

Then pop in your popsicle!

Give it a minute to absorb some of that bubbly, then enjoy this exceptional treat.
Check out this video for all the details on this titilating summer refreshment.