Brownies are one of the most perfect desserts.

But everyone has a different idea of what makes the perfect brownie.

Some like them fudgie, while others prefer a more cake-like treat.

There are five basic ingredients you'll need to make brownies: chocolate, butter, flour, sugar, and eggs. The end result has to do with the ratio of each.
In a fudgie brownie you'll need more chocolate and butter.

For a cake-like brownie, you'll need more flour and some baking powder.

Where your fudgie brownie needs 6 ounces of bittersweet chocolate and one stick of butter, a cake-like brownie only needs 4 and 1/2 ounces and 1/2 a stick of butter.

If you're looking for something a bit more chewy, you can add brown sugar to the mix.

If you like it extra chocolatey, throw in some unsweetened dutch processed cocoa powder.

Cakey brownies need almost three times the amount of flour as the fudgy variety!

Walnuts, pecans, chocolate chunks? The add ins are up to you…or you can do straight up, traditional, sans the extras..

Even your bake time will change depending on how you like your brownies.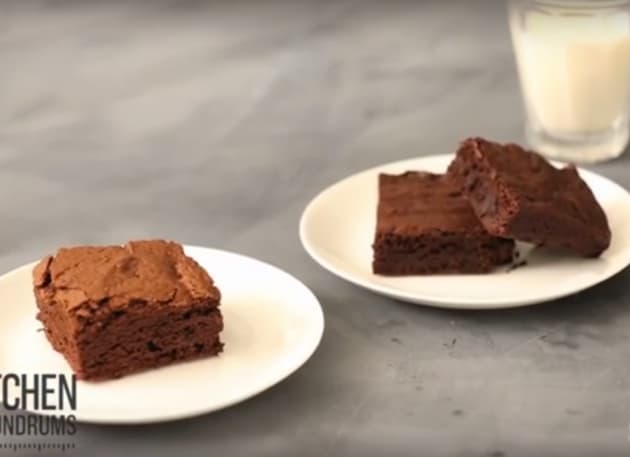 We'll even show you how to get the perfect texture on top.

Check out this video for all of the delicious details…

Then take a big, chocolatey bite and enjoy!
Tags:

Related Videos:

Uploaded by:

Uploaded: