Does anyone not love ooey gooey cheese sticks? We didn't think so.

But we have a way to make them a little healthier. Let's bake some cheesy zucchini sticks.

You'll want to grab about four zucchinis and grate them up in your food processor or use a hand grater.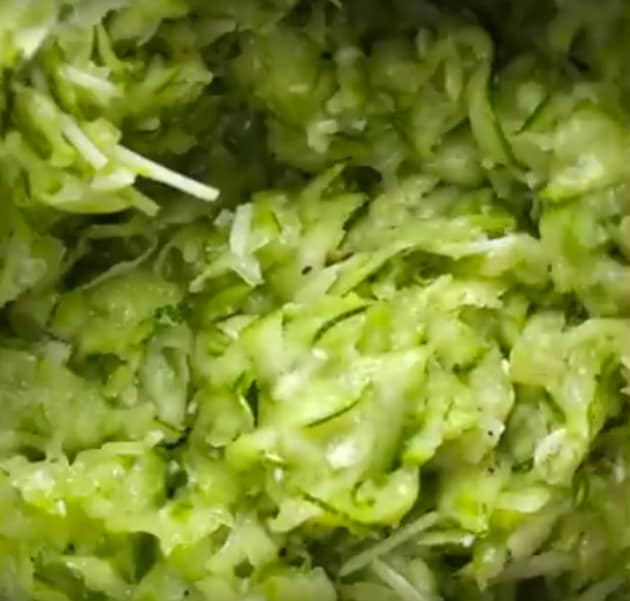 Give that zucchini a little zing by adding parmesan cheese, garlic powder, salt, pepper and an egg. You can even sprinkle in some pepper flakes for a little extra kick.
Kids will love helping with this part. Wrap it all up in a clean kitchen towel and squeeze out the extra liquid.
Then spread the mixture about a 1/2 inch thick over parchment paper on a baking sheet. Bake for 35 to 40 minutes at 400ºF.
Now it's time to get cheesy!
Take the baking pan out of the oven and cut off all of the brown edges.
Lower the heat on the oven down to 350ºF.
Now it's time to cover the baked zucchini with shredded cheddar and mozzarella cheeses.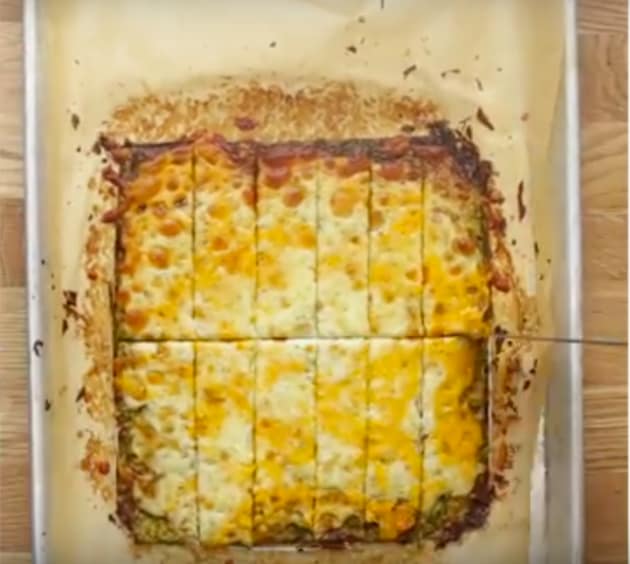 Bake for another ten minutes at 350ºF, just long enough to melt the gooey, cheesy, goodness.
Don't forget to let it cool.
Then break out your favorite dipping sauce and enjoy!