12 Wine Bottle Labels That Tell It Like It is
Matt R.

LOL ALERT!
The fine, hilarious folks over at Delicate Estates have come out with a series of wine labels that, quite simply, tell is like it is.
You never need a reason to crack open a bottle and finish it in one sitting, of course.
But these sum up succinctly the basis for why you may really need to do so tonight...
1. It's Your Birthday!
2. Yes, You Broke Up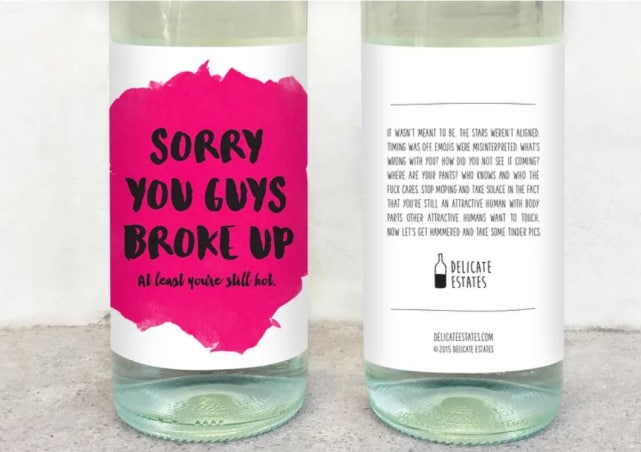 3. Good Luck on Your Marriage!
4. You Got Fired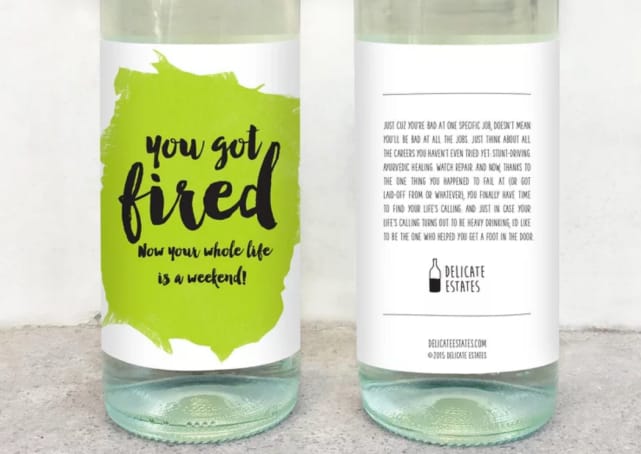 5. You're on a Cleanse?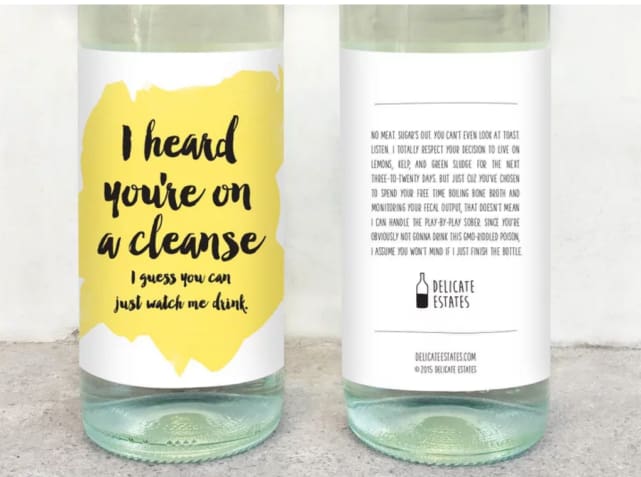 6. Here's a Profound Thought for You: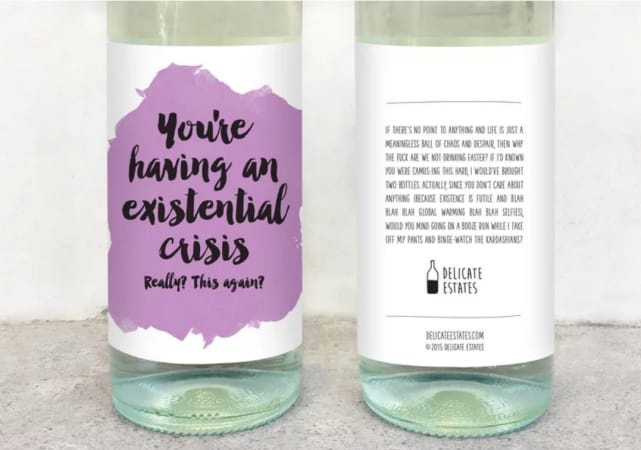 7. You Need Your Mommy Juice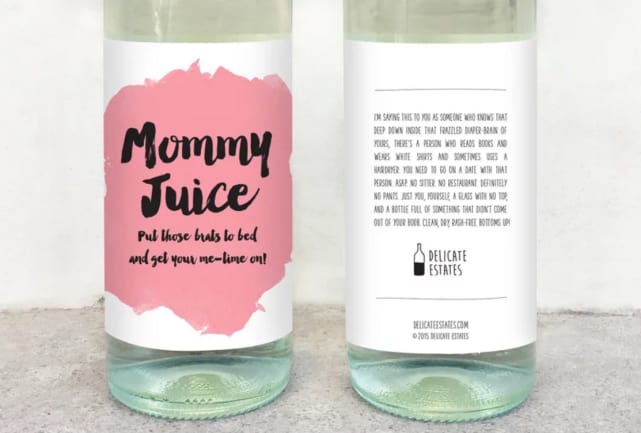 8. Drink As You Think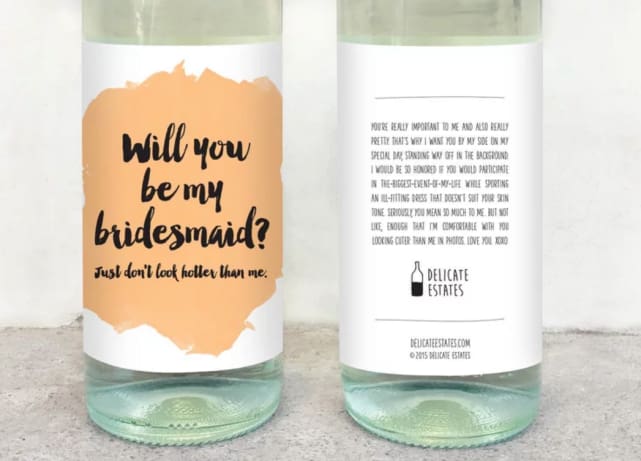 9. It's Tuesday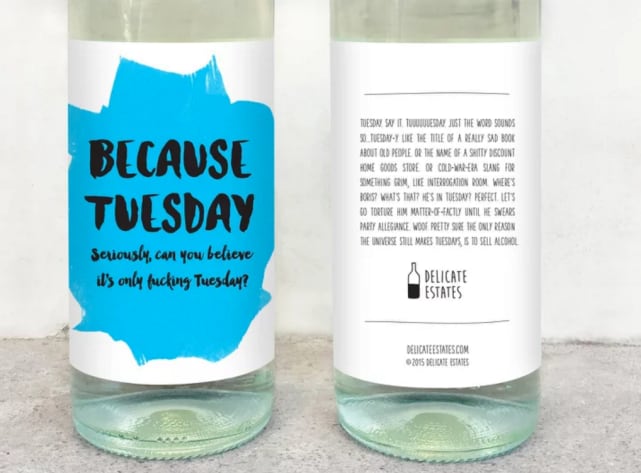 10. I'm Sorry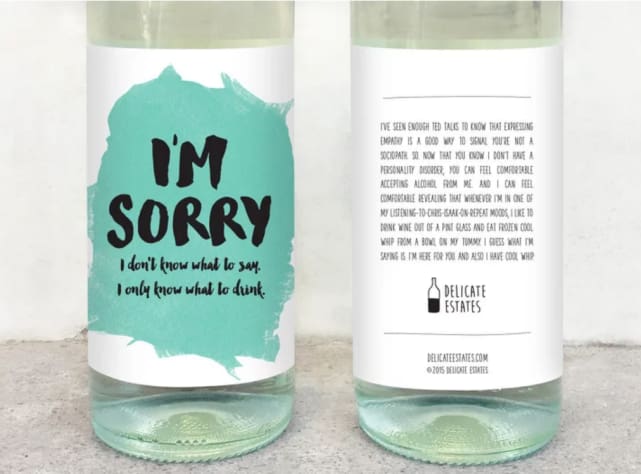 11. You're Broke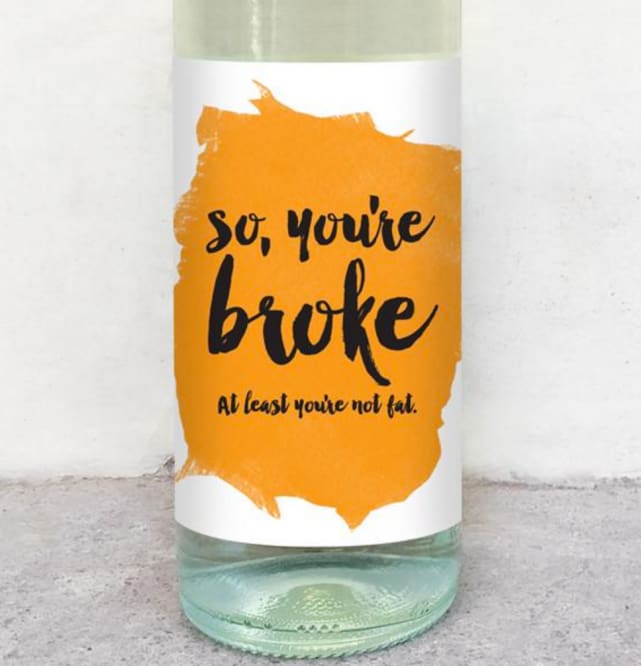 12. Drink in 9 Months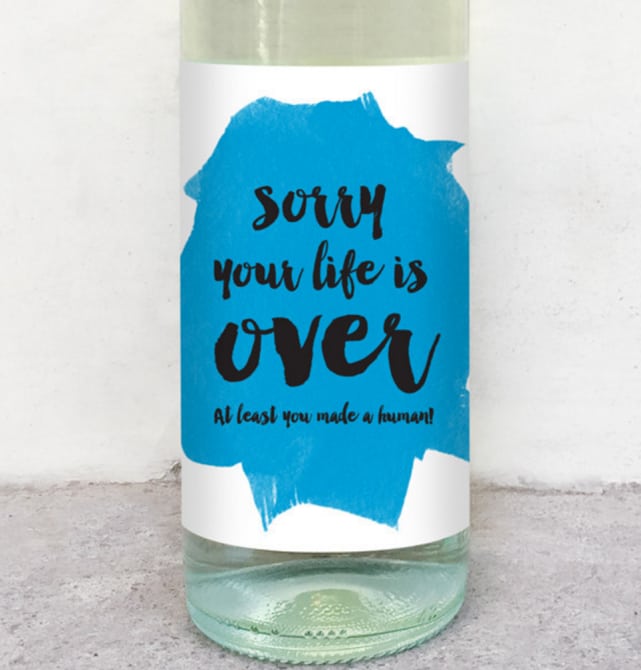 Wait! There's more! Just click "Next" below:
Next
Show Comments