Krispy Kreme to Give Out Free Doughnuts on Election Day
Ryan Nadolny | Ryan Eats Everything

Those who visit Krispy Kreme on Tuesday's election day, will receive an original glazed doughnut for free, no purchase necessary.
Whether you vote for this party or that, or you just like to party, like me, there's one thing we can agree on; doughnuts are amazing. Free doughnuts? Bonus!
In an effort to encourage voter turnout on Election Day, Krispy Kreme is turning on their doughnut light and offering up free Krispy Kreme glazed doughnuts.
In an era of great political discord, I don't think you're going to go wrong handing out free doughnuts either way you look at the situation.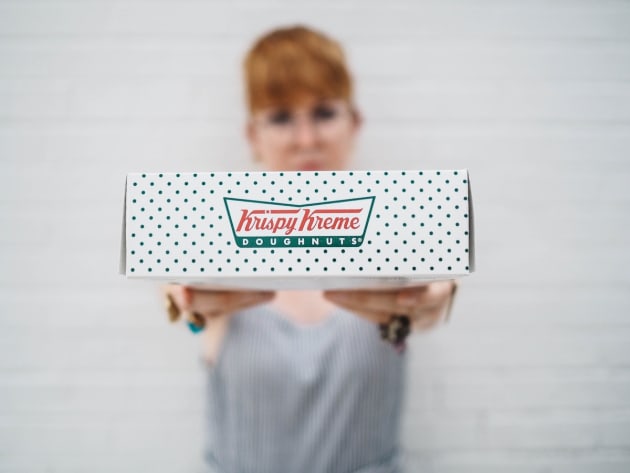 Krispy Kreme Giving Out Free Doughnuts on Election Day
"A healthy, vibrant democracy depends on engaged citizens who vote. We're happy to celebrate voters and our democracy by giving everyone a free original glazed doughnut on Election Day, so cast your vote and stop by; you deserve our sweet thanks", said Krispy Kreme Global Chief Brand Officer Dave Skena.
This isn't the first time Krispy Kreme has handed out freebies to voters!
In 2020, for instance, Krispy Kreme gave out free doughnuts and 'I Voted' stickers for those that voted by mail due to the pandemic.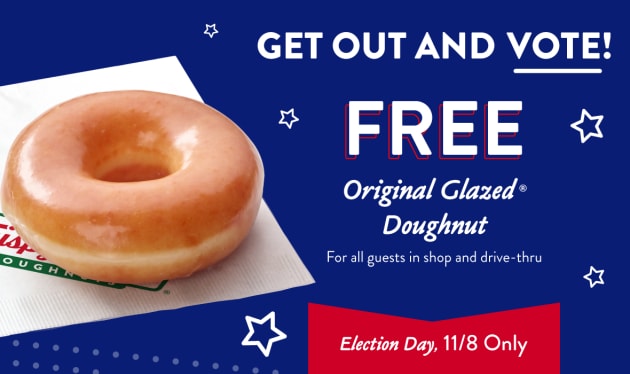 To participate in this year's Election Day promotion, simply get out there and vote then snag your free doughnut in store or via the drive-thru at participating Krispy Kreme shops. There's no purchase necessary.
In addition to free doughnuts, Vote.org is sending food trucks to swing states to disperse free treats to those waiting in long lines waiting patiently to vote.
They are focusing heavily on Arizona, Michigan, Nevada, and Wisconsin due to disproportionately long wait times and new laws anticipated to make voting more time consuming than in previous elections.
We are living in an unprecedented time when our country is seemingly more divided than ever, and not just in our politics. We debate every subject, making the simplest conversations arduous.
Coming together over doughnuts? It's pure brilliance at it's best!
Now, now. I'm not saying free doughnuts are going to change the world, but maybe it's a good starting point. Who's with me? It's hard to argue when you face is full of doughtnut after all.
Planning a dinner party and need some inspiration?
How about looking for a new slow cooker dinner idea?
We've got you covered in our ever-growing Facebook group! If you're not a member yet, why not?!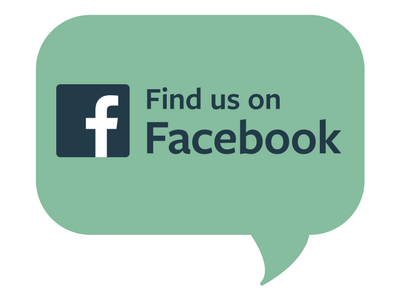 We're chatting cooking techniques, dessert ideas, and everything in between. If you're already a member, invite your friends to join us too!

Ryan is a food and writer from Toledo, Ohio where he's had a love affair with food since 1984. When he's not cooking or writing, he's planning the next he wants to eat.

Tags: Donuts, Food News, Breakfasts