Bob's Red Mill Launches Two New Breakfast Mixes
Christine Albury

Looking to up your breakfast game but really just crave pancakes? These new mixes from Bob's Red Mill are for you!
Fans of Bob's Red Mill products and breakfast, rejoice!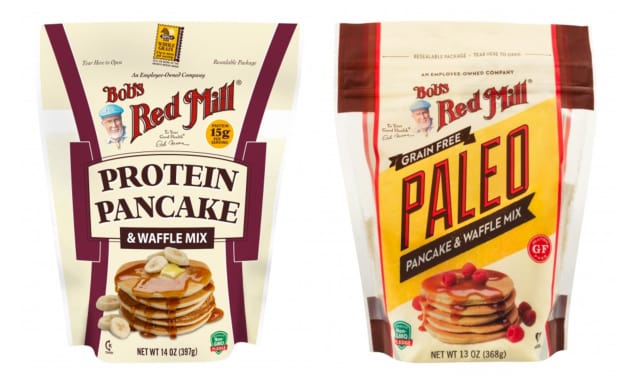 The beloved whole grain company has just launched two new products to cater to the ever-evolving food lifestyles of their customers. Protein Pancake & Waffle Mix and Paleo Pancake & Waffle Mix are now available in stores and online!
The Protein Pancake & Waffle Mix features a base of stone-ground wheat flour, with whey protein, pea protein, and vital wheat gluten. It boasts 15 grams of protein per serving and only requires water, or water plus butter or oil for waffles. This easy mix is a great solution for those who want pancakes on busy mornings, or to even take along on camping trips.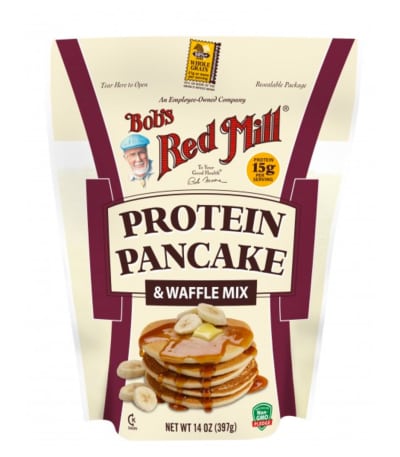 The Paleo Pancake & Waffle Mix is gluten and grain free, making it suitable for a variety of diets, including vegans. Made with coconut flour, almond flour, arrowroot starch, and coconut sugar, the mix has 7 grams of protein, with 11 grams as prepared with eggs. Vegans can easily swap in egg substitute when preparing the mix.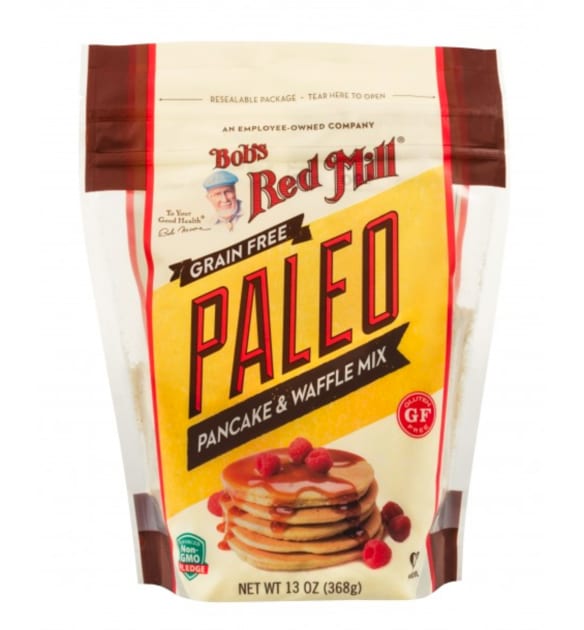 The Paleo Pancake & Waffle Mix comes on the heels of Bob's Red Mill Paleo Baking Flour Mix, introduced to markets last year. With the explosion of interest in the paleo diet as well as protein-rich foods, even more products are likely to show up on store shelves soon.
Both pancake mixes are made with the same attention to ingredients as the rest of their product line. They are also made with non-GMO ingredients, as part of Bob's Red Mill's pledge to source ingredients made without bioengineering.
Bob's Red Mill developed the mixes to meet the needs of their customers, especially those looking for healthy breakfast options that also provide extra protein.
Look for the new mixes in stores or online now, in 13-ounce bags for the Paleo mix and 14-ounce bags for the Protein mix.
Are you tired of the dinner routine?
Stuck in a rut or looking for fun new recipes to try?
Our Facebook Group is growing every day! If you haven't joined yet, we invite you to come check it out and join the fun.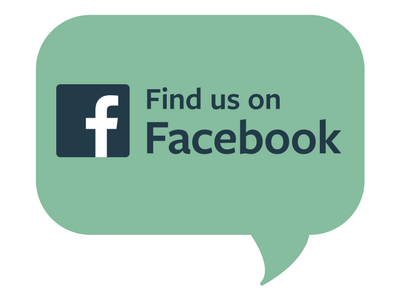 You can ask for recipe ideas, talk about cooking techniques, or get help figuring out the right new pan set for you. If you've already joined, invite a friend along!

Tags: Food News