Dreamfarm Levoons Review
Julia Mueller | The Roasted Root Updated
Dreamfarm Levoons improve upon traditional measuring spoons in a major way. With inherent levelers, they're a real game changer.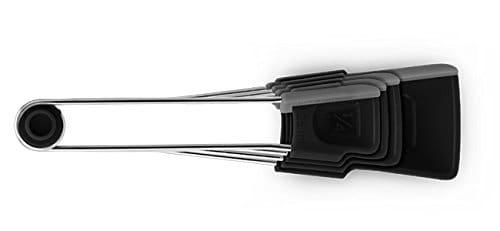 Dreamfarm's Levoons are leveling measuring spoons which ensure accurate measurements of seasonings, spices, salt, and/or leavening agents. The Levoons come with a small lever, which when pushed, levels out your measurements for consistency and reliability. You can also choose to not level the ingredients if a recipe calls for 1 heaping teaspoon or tablespoon for instance.
Perfect for baking, Levoons take all the guesswork out of measuring important and sensitive ingredients, such as baking powder, baking soda, and salt. With the Levoons, one can be rest assured that their measurements are a perfect match to the recipe. Your breads will turn out perfectly fluffy, and cookies and brownies perfectly chewy without the risk of a baked good falling flat. Additionally, the Levoons are great for any sort of cooking to ensure you achieve the same great-tasting meal each and every time.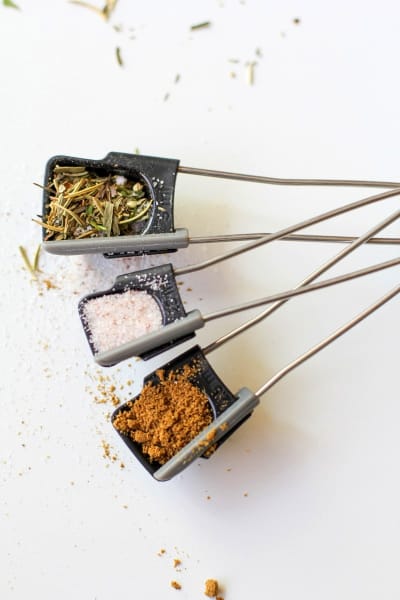 Dreamfarm's Levoons come with 1/4 teaspoon, 1/2 teaspoon, 1 teaspoon, and 1 tablespoon measuring spoons. The spoons are engraved so that the measurements don't wear off over time and the large font makes the spoons easy to read. The milliliter measurement is engraved on the spoon as well for metric measuring. The spoons snap together or pull apart for individual use, which makes them versatile for quick use, and also convenient for keeping the spoons all together for easy storage.
With a length of 5.4 inches, width of 1.5 inches, and weight of .04kg, the Levoons are portable and fit easily in kitchen drawers.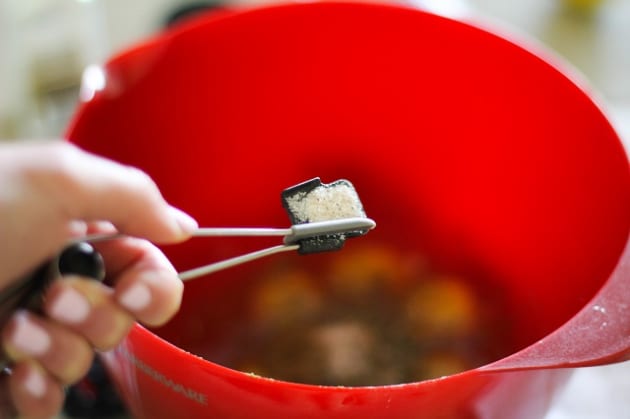 Pros:
Measures efficiently and accurately
Small, light-weight, easy to store
Available in 9 vibrant colors
Can keep all spoons snapped together or pull them apart for individual use
Cons:
When you don't pour a leveled measurement after using the lever, it is easy to fling the ingredient and spill.
The lever is somewhat stiff, which makes it slightly difficult to push for those who have arthritis. 
Are you tired of the dinner routine?
Stuck in a rut or looking for fun new recipes to try?
Our Facebook Group is growing every day! If you haven't joined yet, we invite you to come check it out and join the fun.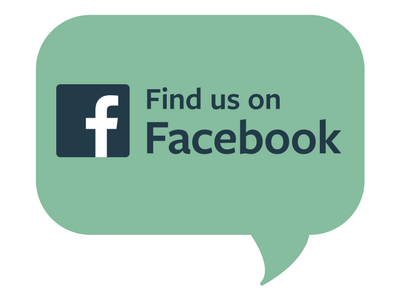 You can ask for recipe ideas, talk about cooking techniques, or get help figuring out the right new pan set for you. If you've already joined, invite a friend along!

Tags: Product Reviews, Dreamfarm, Baking