Top Chef Review: Rebuilding New Orleans
Emily Caruso | Jelly Toast

Top Chef was all about rebuilding New Orleans this week. Read on for a detailed recap of the action.
The cheftestants are back in week two of Top Chef New Orleans.
There is no rest for the weary as the chefs are thrown directly into their first Quickfire Challenge, just minutes after last week's judges table results. The challenge tonight: Gumbo!
Each chef is given the entire night to develop a rich, complex flavor for their own unique version of gumbo. It's shocking to see once again that several chefs have not prepared themselves to be on Top Chef in a city with such strong culinary roots like New Orleans.
Chef Aaron has never cooked gumbo before, and doesn't even know where to begin. I seriously question the chefs that did not do their homework on the city in which the competition is taking place. Hopefully he'll be able to drum up some good flavor because the chefs will be cooking for Leah Chase, who is the Chef and Owner of Dooky Chase, as well as a New Orleans cooking legend.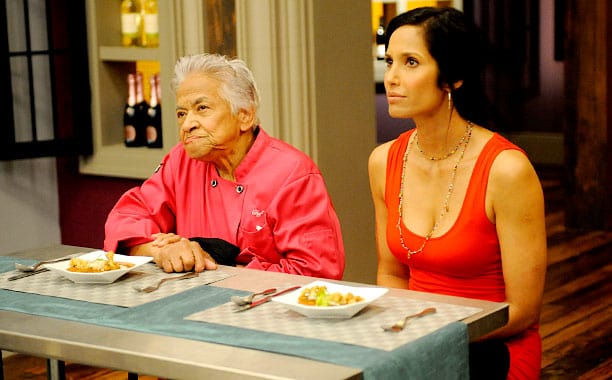 After tasting all of the gumbo offerings, Leah is least impressed by Michael, Jason and Patty's dishes. It turns out that Aaron found his way around a pot of gumbo because Leah choses his in her top three dishes.
And while she liked his crunchy shrimp heads as well as Shirley's gumbo flavors (also in the top trio), it was Carrie's Iowa inspired gumbo with corn that Leah chose as the winner of both the Quickfire Challenge and immunity. 
For the Elimination Challenge, the chefs are divided up into four teams to run food trucks that will serve workers for the local Habitat for Humanity crew. This challenge is near and dear to the hearts of all New Orleans natives (and beyond) and all the chefs are more than motivated to provide a fantastic lunch for the hard workers at Habitat for Humanity.
It's really amazing to see how many people are still volunteering to come out to help rebuild homes for families in need after the devastating hurricane Katrina.
Here is an overview of the teams and their dishes:
Yellow Team
Travis & Brian - Dorado & Shrimp Cheviche with Tomato
Carrie & Aaron - Beef & Pork Empanadas with Watercress & Mango
Carols & Aaron - Tilapia Tacos with Chipotle Aioli & Cabbage
Blue Team
Jason - Salmon Hand Roll with Quinoa, Honey Mustard Miso & Cucumber
Nicholas - Grilled Shrimp with Melon-Sungold Salad & Crushed Wasabi Peas
Bret - Coconut Ceviche with Red Snapper & Bay Scallops
Patty - Tuna Slider with Crispy Pancetta Avocado & Tomato
Red Team
Janine - Green Gazpacho with Pickled Shrimp
Justin - Lobster & Crab Fritters with Corn Puree & Bacon Jam
Nina & Bene - Jerk Chicken Sandwich with Mango & Crispy Plantains
Michael - Ricotta with Burnt Honey, Stone Fruit & Toasted Coconut
Green Team
Stephanie - Crispy Chckpeas with Watercress & Radish Salad
Sara - Tuna Burger with Sprouts, Avocado & Watermelon Rind Pickles
Shirley - Spicy Grilled Lamb Salad with Cucumber & Asian Pear
Overall, there were very few flops during the lunch service. A few teams and dishes lacked attention to detail like salt or unusual temperatures for serving ceviche. That being said, the judges have a lot of impressive dishes to chose from.
Judges Table
One of the best new features of this season is the fact that the chefs get the chance to see the judges' discussion of their performance. Here, the Yellow and Blue Teams are the judges favorites and the Blue and Red Teams missed the mark on several points. As for the winners, the Judges narrow it down to the Yellow Team and settle on Carrie for her amazing empanada dough. Carrie had a great night tonight with both the win for the Quickfire and Elimination Challenges!
The Blue Team ends up in the bottom for their multiple mistakes like Bret's not-quite-cold-enough ceviche, Patty's odd use of tomato and Jason's soggy hand roll. On the subject of Jason, his story line of being 'such a great looking guy' is getting old fast. His concern about looking good and working the crowd clearly was not working out the way he had hoped, because the judges couldn't look past his texture-less hand rolls, which is a problem that could have easily been avoided if he had spent more time rolling his dish to order and less time flipping his hair for the ladies.
Needless to say, the judges send him packing back to Philidelphia.
This is a talent packed cast, and there are already chefs rising to the top of the group (Carrie and Aaron) and chefs quickly sinking to the bottom (Patty and Bret). This episode has definitely inspired me to try my hand at gumbo. I guess I wouldn't turn down some beignets while I'm at it.
Planning a dinner party and need some inspiration?
How about looking for a new slow cooker dinner idea?
We've got you covered in our ever-growing Facebook group! If you're not a member yet, why not?!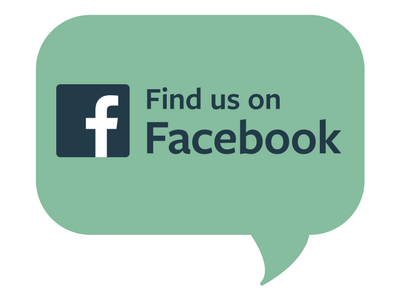 We're chatting cooking techniques, dessert ideas, and everything in between. If you're already a member, invite your friends to join us too!

Tags: Top Chef, Cooking Shows