Chef Wanted Review: Meat Me in Cincinnati
Stephie Predmore | Stephie Cooks

Chef Wanted returned for a new episode this week. We run it down in this Food Fanatic review.
This week on Chef Wanted, Anne Burrell has taken a trip to Cincinnati to help restaurateur Jeff Ruby find a new executive chef for his steakhouse Precinct.
Precinct, located in a turn-of-the-century police station, was the city's first upscale steakhouse, and is the crown jewel in Jeff Ruby's restaurant empire – so it's immediately apparent that he is going to take finding a new chef very seriously.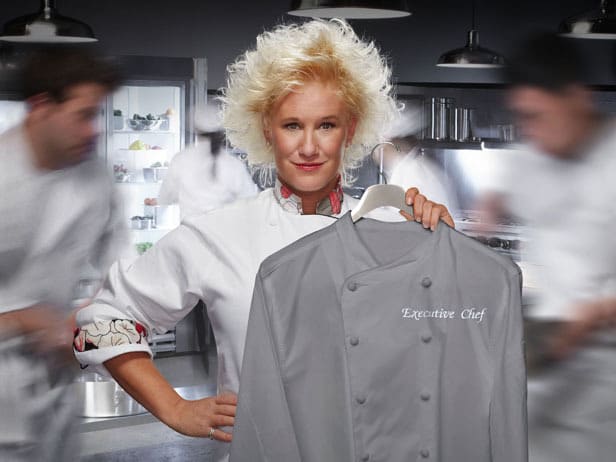 The candidates: George (executive chef); Kevin (executive chef); Rock (director of kitchen operations); David (executive chef)
Test One: Use inexpensive cuts of meat to create a high-end steak recipe. Additionally, each chef is given a hindquarter of beef from which he must butcher his own cuts of meat. In spite of the potential for trouble with butchering and cooking notoriously tough cuts of meat in a short period of time, this test passes by relatively peacefully, with nary a yell from Chef Anne.
Chef George serves a Spice-Crusted Sirloin with Beef Empanada, which Jeff Ruby declares to have "good flavor."
Chef Kevin presents a Pan-Seared Flank Steak with Lobster Hash – a dish that ultimately demonstrates uneven cooking and poor butchering, in spite of a good concept.
Chef Rock chooses to serve a Braised Beef Shank with Crushed Fingerling Potatoes, and, while not being very pretty, proves to be ambitious and flavorful.
Much to the surprise of no one, Chef Kevin ends up going home. If you can't demonstrate that you can butcher and properly cook beef, you're certainly going to have some issues in a high-end steakhouse.
Test Two: Create a signature seafood recipe to add to the menu at Precinct – which will then be named after the owner.  In spite of Chef Rock's ambitious dish coming down to what Chef Anne calls a "nail-biter" at the last minute, this test also passes by with very few problems for the chefs.
Chef George prepares Butter-Poached Lobster Tail, which Jeff Ruby says is good, but not necessarily for carrying the "Jeff Ruby name".
Chef Rock creates a Pan-Roasted Sea Bass with Crab Gnocchi, which, in spite of being bland in appearance, ends up being quite delicious.
Chef David serves Paprika-Crusted Chilean Sea Bass with Romesco Sauce, which is declared to have "good flavors" (someone, get the man a thesaurus), but is too "fru-fru."
Dinner Service
George is the first chef up for dinner service. During his prep, he decides to focus on time management during service by pre-searing all of his proteins. Unfortunately, customers of high-end restaurants expect their steaks cooked to order, not prepared banquet-style – and steaks quickly start coming back. Things really look like they are about to unravel when Jeff's daughter pulls Chef George aside for a pep-talk, which seems to get him back on track for a strong end of dinner service.
The next evening, Chef Rock steps into the kitchen to prove himself. Unfortunately, things get off to a rocky start when Jeff announces that they cannot serve Chef Rock's mac and cheese side dish, as it is nowhere near as good as the restaurant's existing mac and cheese. Rock is clearly irritated by Jeff's decision, and works to replace the mac and cheese with a potato gratin. Chef Rock's irritation grows as his shrimp scampi appetizers start coming back due to overcooked shrimp, and the entire Ruby family (Jeff, daughter, and son) end up in the kitchen to see what is going on. Are we finally going to get the conflict that this episode has so desperately needed?
…Nope. Just when you think Rock is going to blow his fuse, Jeff pulls him aside for another Ruby-family pep-talk, lowering his temperature and allowing him to finish strong.
In the end, Chef Rock walks away with the job, and we walk away happy for him, but yawning a bit over the episode as a whole. While the lack of conflict indicates the level of competence of the candidates, competent candidates also make for boring TV. Next time, let's hope they throw some dummies in there, just for good measure.
NOTE: Remember to visit our Food Network recipes section for more!
Are you tired of the dinner routine?
Stuck in a rut or looking for fun new recipes to try?
Our Facebook Group is growing every day! If you haven't joined yet, we invite you to come check it out and join the fun.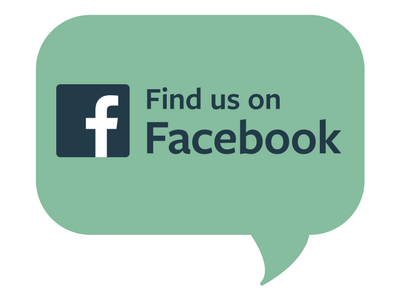 You can ask for recipe ideas, talk about cooking techniques, or get help figuring out the right new pan set for you. If you've already joined, invite a friend along!

Tags: Cooking Shows, Chef Wanted