Spice Up Your Morning! Let's Make Breakfast Enchiladas
Christine O
We all know we should eat breakfast, but sometimes the options seem so boring!

It's time to shake up your breakfast routine with something new. Something exciting.

We're making Breakfast Enchiladas.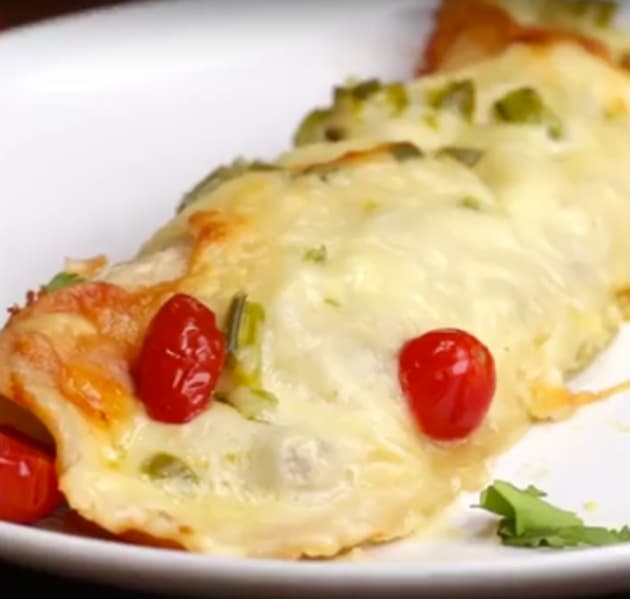 Preheat that oven to 350° and let's get started.

Melt 1/3 cup butter in a heavy saucepan over medium-low heat.

Whisk in 1/3 cup flour until smooth and then 3 cups of milk. Continue to whisk until the mixture begins to thicken. Then add 2 cups of shredded cheddar and 4 ounces of shredded jalepeño (adjust to taste.)

In a large nonstick skillet cook 1 lb. of sausage over medium-high heat. Cook and stir until the sausage crumbles and is no longer pink. Drain well.

Now for the eggs!

Melt 2 tablespoons butter in a large nonstick skillet over medium heat, add green pepper and 2 tablespoons chopped cilantro.

Sauté for 1 minute, then add 7 large beaten eggs, salt, and pepper, and scramble until eggs are cooked but still moist.

Remove from heat and mix in 1 1/2 cups of your cheese sauce and sausage.

Now it's time to put it all in the tortillas. Spoon 1/3 cup egg and sausage into the center of each flour tortilla.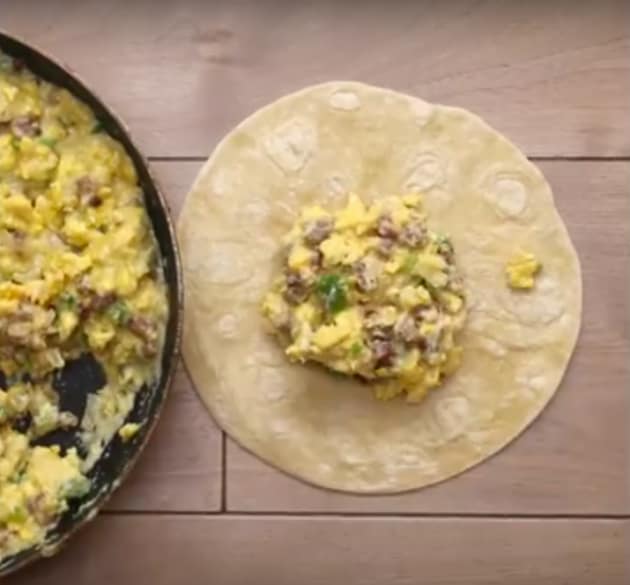 Roll each one up and place, seam side down in a greased medium baking dish. Pour in the last of the cheese sauce over the top.

Bake for 30 minutes and you've got an amazing new take on breakfast your whole family will be scrambling to eat!