It's Sweet! It's Salty! How to Make a Pretzel Cake
Christine O
Some days you feel like something salty.

Other days you just want sweet.

But what do you do when what you really desire is both?

Then you need to try these little Sweet and Salty Pretzel Cakes.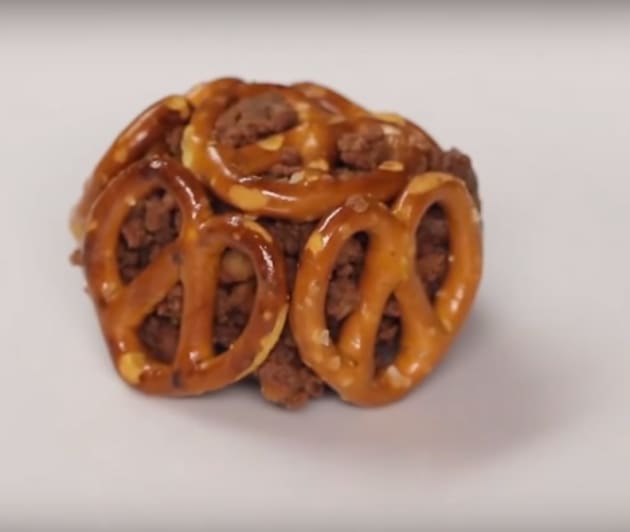 Pull out your double boiler because it's time to do some melting…

You'll need 75 grams (or 2.6 ounces) of milk chocolate, 30 grams (or just over 1 ounce) of butter, and 2 tablespoons of your favorite golden syrup.

Slowly melt it all down while stirring the concoction until it's a gooey liquid.

Crush up some pretzels until you have about 75 grams (or 2.6 ounces) and fold it into your melted chocolate.

Go ahead. Take a taste. We know you want to.

But we're not done yet.

Line a muffin tin and use five small pretzels in each cup.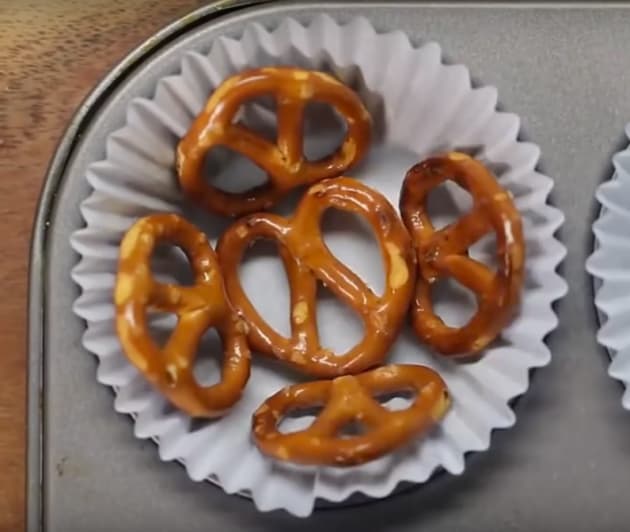 Then add your chocolate pretzel mixture to the middle. (You'll see exactly what we mean in the video below.)

Put the pan in the fridge and chill for at least one hour.

Now it's time to take out and enjoy! We swear, this will be the sweet and salty treat you won't be able to resist.