There are so many ways to make chili, but we're doing it Texas style.

That means big, hearty, chunks of beef and no beans.

But plenty of big Texas flavor.

We're making Slow Cooker Texas Beef Chili!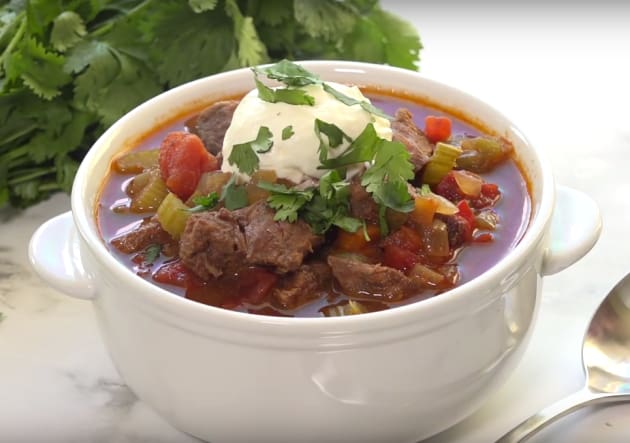 Heat a large non-stick skillet over high heat.

Sear 2 pounds beef cubes on all 4 sides, about 60 seconds per side.

Remove from the pan and place directly in a slow cooker.

Place 1 diced onion, 2 diced red bell peppers, 2 diced carrots, 2 stalks sliced celery, 2 tablespoons Worcestershire sauce, 1 cup beef broth, 15 ounce can diced tomatoes, 7 ounce can diced green chilis, 2 tablespoons tomato paste in the slow cooker.

Add in 1 tablespoon chili powder, 2 teaspoons cumin, 2 teaspoons paprika, 1 teaspoon onion powder, 1 teaspoon garlic powder, and 1 teaspoon salt.

Cook on low for 8-12 hours.
Check out the video below for all fo the delicious details.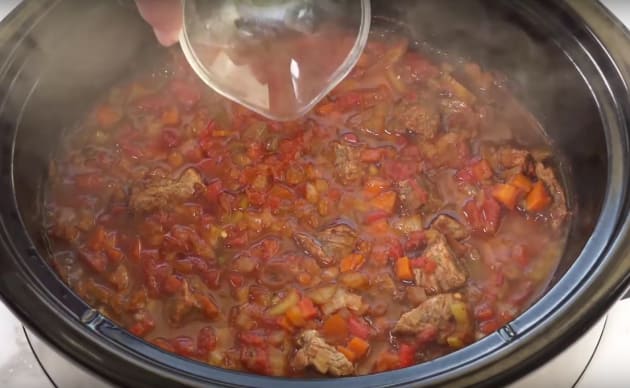 Stir in the juice of 1 lime before serving.

Serve with shredded cheddar cheese, sour cream, or chopped cilantro, if desired.

Then eat and enjoy!
Tags:

Related Videos:

Uploaded by:

Uploaded: