You love the extra boost you get from them, but those boxes of energy bars can get expensive, and you're never entirely sure what's in them.

So the next time you need that pick me up, we have the answer.

Let's learn how to make energy bars at home!

We'll start with dark chocolate and apricot.
In a large bowl, combine 1 cup puffed rice, 1/2 cup oats, 1/2 cup pumpkin seeds, 1 and 1/3 cups almonds and 1/2 cup diced apricot.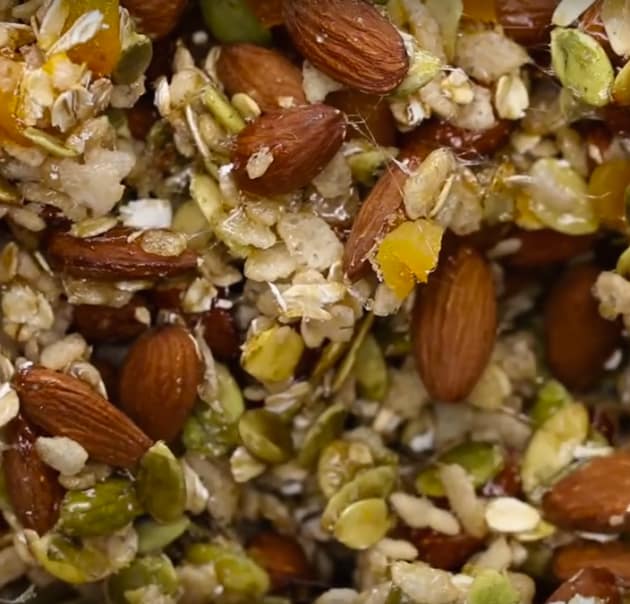 In a sauce pan, heat 1/3 cup corn syrup and 1/2 honey until it reaches 260°F. Then carefully add 1 teaspoon vanilla extract and remove from heat.

Immediately pour the honey mixture into the bowl, stir, and transfer it onto a parchment paper lined baking sheet.

Using a spatula press down the mixture to desired thickness. Be careful because it may still be quite warm!

Refrigerate for 30 minutes.

Heat 1 bar of dark chocolate for 1 minute, then drizzle it over the top.

Refrigerate for another 30 minutes.

Remove parchment paper and cut into 12 even pieces.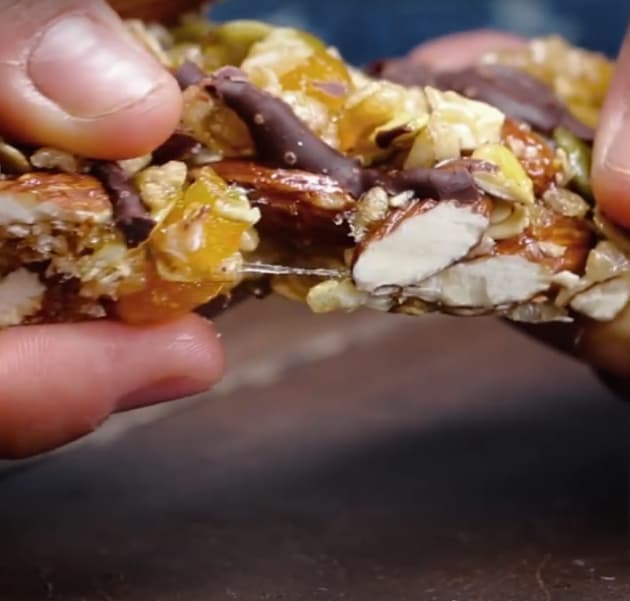 Wrap each bar with wax paper and store up to 1 week.

Take a look at the video before for all the details.

Then eat and enjoy!
Tags:

Related Videos:

Uploaded by:

Uploaded: