You love pizza but you don't always want to order in.

And the homemade variety is wonderful but you don't always have the time to make it.

Now we have the answer…

Let's make pizza you can freeze!
In the bowl of a stand mixer, combine 1 and 1/2 tablespoons instant dry yeast, 1 and tablespoons brown sugar, 1 and 1/2 teaspoons salt, 2 cups warm water, and 5 cups flour.

Knead on low until dough starts to come together. Continue kneading until the dough forms a nice, soft dough ball and the sides of the bowl are clean.

Let rise in a lightly greased bowl, covered, for 1 to 2 hours, until doubled.

Divide the dough in two and roll out into pizza crusts.

Place crust on a tray for freezing.

Top with your favorite sauce, cheese, and other toppings.

Freeze until solid.

Once solid, wrap with plastic wrap and store in the freezer.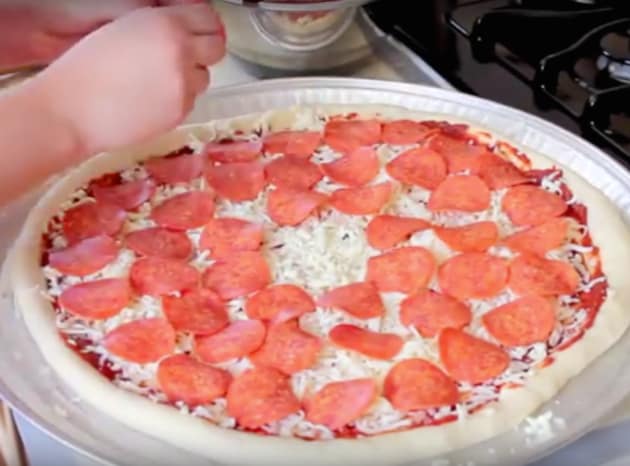 Check out the video below for all of the delicious details.

Pizzas stay good for 1 to 3 months.

To bake, preheat a pizza stone in the oven at 500 degrees. Bake until cheese is browning and bubbly, about 10 to 15 minutes.

Then slice, serve, and enjoy!
 
Tags:

Related Videos:

Uploaded by:

Uploaded: