How to Make the Most Amazing Roasted Tomato Grilled Cheese Sandwiches
Christine O
Grilled cheese sandwiches. Who doesn't love them?

But we've got a way to make that melted, gooey, warm cheese even better.

We'll add some buttery bread, fresh basil and tasty tomatoes.

Let's make the most amazing Roasted Tomato Grilled Cheese Sandwiches.
Preheat your oven to 375°F.

Then take approximately 9 ounces of cherry tomatoes and slice them in half.

In a medium bowl, toss together tomatoes, 2 cloves minced garlic, 1 tablespoon olive oil, 1/2 teaspoon salt and a pinch of freshly ground black pepper.

Place tomatoes on a baking sheet and spread into an even layer.

Bake for 25-30 minutes until tomatoes are roasted.

To prepare the sandwiches, heat a nonstick pan over medium high heat.

Spread butter on the sides of your bread. With butter side down, top with shredded cheddar cheese, roasted tomato and basil leaves.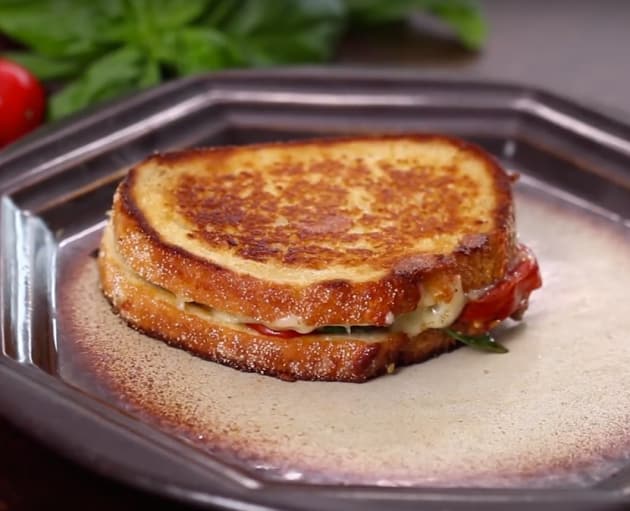 Check out the video below for tips and all the delicious details.

Top with the other slice of bread, butter side up.

Place the sandwich on the pan and cook until the bottom is golden brown, this should take about 3 minutes.

Flip, press with a spatula and cook the other side until crispy, golden brown and cheese is melted.

Serve immediately and enjoy!