How to Make the Creamiest Mashed Potatoes Ever!
Christine O
Mashed potatoes are a dinner time staple, but not all mashed potatoes are created equal.

When you want your guests to say that your potatoes are the most creamy and delicious they've ever tasted…

Then this is the recipe for you.

Let's make the Creamiest Mashed Potatoes Ever!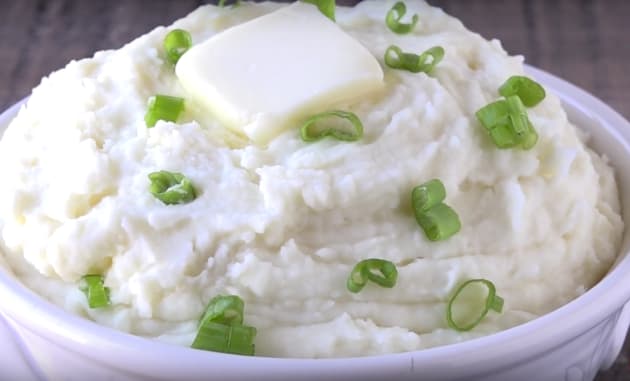 First, you'll need 5 pounds russet potatoes, washed and peeled.

Then take 6 cups chicken broth and bring to a boil in a large pot over high heat.

Meanwhile, cut the peeled potatoes into 1 inch cubes or chunks.

Place the potatoes chunks into the boiling chicken broth and boil until tender, about 15 minutes.

Strain the potatoes from the broth and put the cooked potatoes into a large mixing bowl.

Add in 1/2 cup salted butter, 4 ounces cream cheese, 1/2 cup buttermilk, and 1 teaspoon salt.

Use a hand mixer to whip the potatoes and other ingredients until light, fluffy, and creamy; should take 3 to 5 minutes.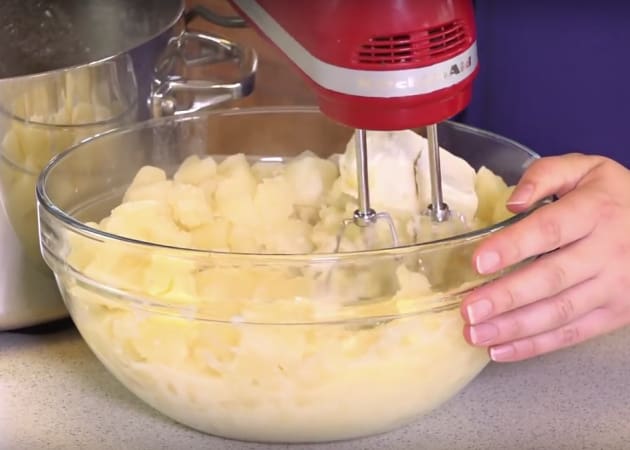 Check out the video below for all of the tasty tips and details.

Then serve to your guests.

Eat and enjoy!
Tags:

Related Videos:

Uploaded by:

Uploaded: