How to Make the Best Homemade Nacho Cheese Sauce
Christine O
The next time you want nachos at home, we've got the perfect recipe for the cheese!

Best of all, it only takes 5 ingredients.

Let's make Homemade Nacho Cheese Sauce!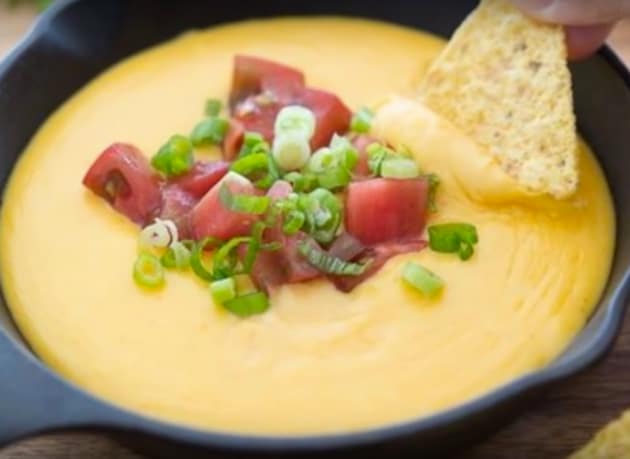 Melt 2 tablespoons butter in a medium size skillet over medium heat. Once the butter is melted add 2 tablespoons flour.

Whisk until it combines into a smooth blond paste and starts to bubble around the edges.

Add 1 cup whole milk to the skillet and continue whisking. Once the milk is incorporated, raise the heat to high and bring to a boil.

Once the milk has reached a boil, quickly lower the heat and reduce to a simmer. Allow the sauce to thicken slightly.

Add 1/8 teaspoon cayenne pepper and 1/4 teaspoon salt to the sauce and whisk to combine.

Add the 8 ounces of grated cheddar cheese and gently stir, allowing the cheese to melt.

When the cheese is completely melted and the mixture smooth in consistency, the nacho cheese sauce is ready to serve.

Enjoy immediately, as the sauce will get firm as it sits.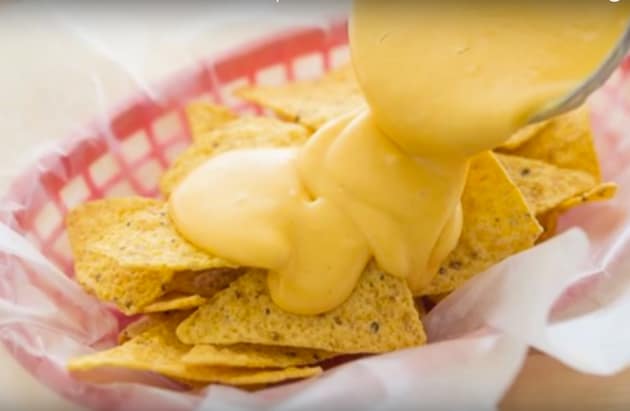 A few quick tips:

*Be sure to buy a good quality block of sharp cheddar cheese, then grate it yourself. Those bags of pre-shredded cheese often have additives in them and you won't get a creamy result.

If you plan to reheat: ONLY reheat on the stovetop in a pan. No microwave!

Heat the cheese in a skillet over medium low heat until melted and warm. Add 2 tablespoons of water and whisk until the cheese looks smooth and creamy again as adding moisture should restore that creamy smooth texture.
Now watch the video for all of the details and enjoy!