How often do you really want a satisfying breakfast but don't have the extra time in the morning to make one?

We have the solution…and it's not a bowl of cereal.

This recipe is not only delicious, but freezable too!

Let's make the best French Toast ever!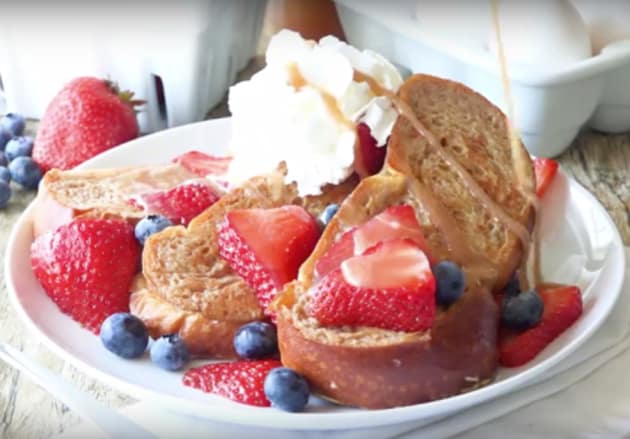 Whisk 2 and 1/2 cups milk and 7 large eggs together in a large mixing bowl.

Add in 1/4 cup brown sugar, 1/2 cup flour, 3 teaspoons ground cinnamon, 2 teaspoons vanilla extract, and 1/2 teaspoon salt.

Whisk together until smooth.

Heat a lightly oiled griddle or frying pan over medium high heat.

Soak bread slices in mixture until saturated.

Cook bread on each side until golden brown.

Serve with berries, whipped cream, butter, syrup…whatever you'd like.

To Freeze: cool french toast completely on a wire rack and then transfer the bread to a parchment paper lined baking sheet.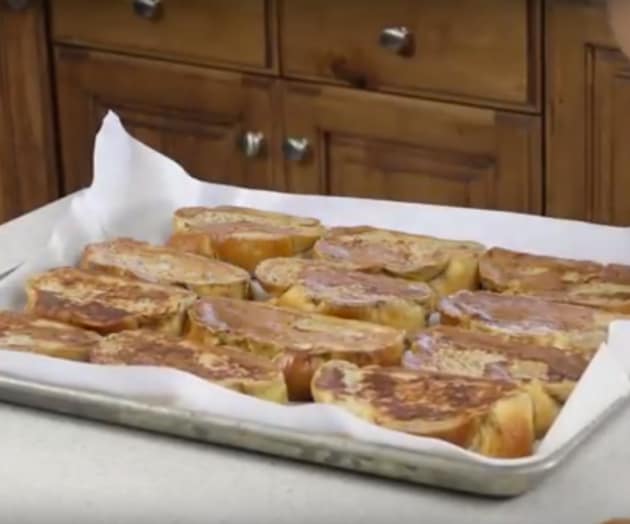 French toast can be stacked with a sheet of parchment paper in between each layer. Freeze until solid, then transfer to a resealable plastic freezer bag for long term storage.

Check out the tips and all the details in the video below.

Then eat and enjoy!