Everyone loves a good meatball.

But the truth is, not many people know how to make a really good one.

We're here to remedy that.

Let's make the Best Baked Meatballs!
Preheat oven to 400 degrees.

Lightly spray a 9 x 13 inch pan or baking sheet with nonstick cooking spray.

Take 1 pound lean ground beef.

Combine the beef in a medium mixing bowl with 2 cloves minced garlic, 2 teaspoons dried basil, and 1 teaspoon salt.

Add in 1/2 teaspoon crushed red pepper flakes, 2 tablespoons Worcestershire sauce, 1/3 cup milk, 1/2 cup grated parmesan cheese, and 3/4 cup plain dried bread crumbs.

Mix thoroughly until ingredients are evenly distributed.

Shape into 1 to 1.5 inch balls. Whatever size you choose, but they should all be roughly the same size for even cooking.

Bake for 25 -30 minutes.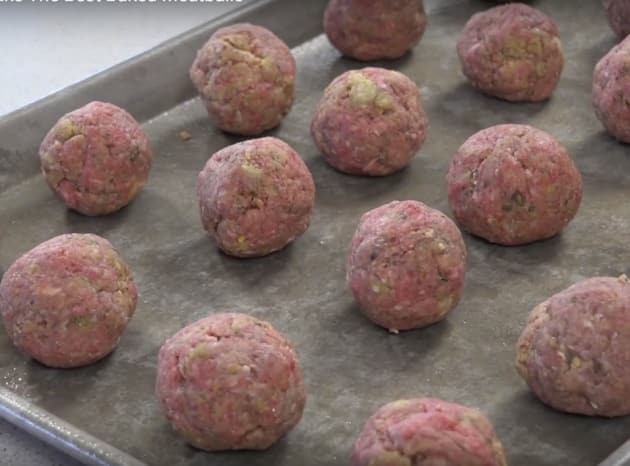 For extra crispy add another 15 minutes.

Check out the video below for all of the delicious details.

Then serve, eat, and enjoy!
 
Tags:

Related Videos:

Uploaded by:

Uploaded: