How to Make Strawberry Cheesecake Crescent Rolls
Christine O
When you need a a tasty dessert fast, we've got the answer.

These are quick, easy, and absolutely delicious.

Let's make strawberry cheesecake crescent rolls.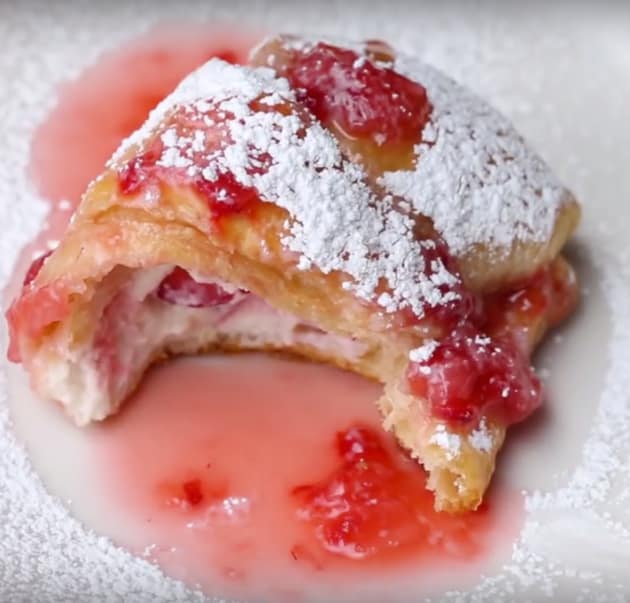 Preheat your oven to 350˚F.

In a large bowl, combine softened 8 ounces softened cream cheese, 2 tablespoons sugar and 3/4 teaspoon vanilla extract until well incorporated.

Gently, fold 1/2 cup of strawberries into the mixture.

Open 1 tube of refrigerated crescent rolls and separate into individual triangles.

Drop 1 tablespoon of the mixture onto the wide end of the triangle and roll starting at the wide edge.

Place on a baking sheet that has been lined with parchment paper and bake for 13 minutes or until golden brown (times and temperatures may vary based on oven).

To make a strawberry glaze, mash 1/2 cup of strawberries and add 1/2 cup of powdered sugar.

Continue mashing until all of the sugar has dissolved.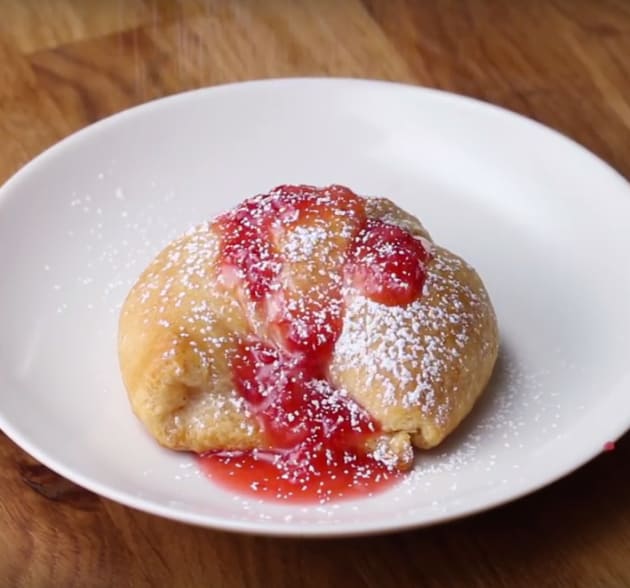 Then drizzle glaze over crescent roll and sprinkle powdered sugar on top.

Check out the video below for all of the delicious details.

Then serve & enjoy!