Are you tired of the same old chicken dinners?

Then try this…

It's not only deliciously satisfying, but it's easy to put together, yet elegant enough for company.

We're making Soy Glazed Roasted Chicken!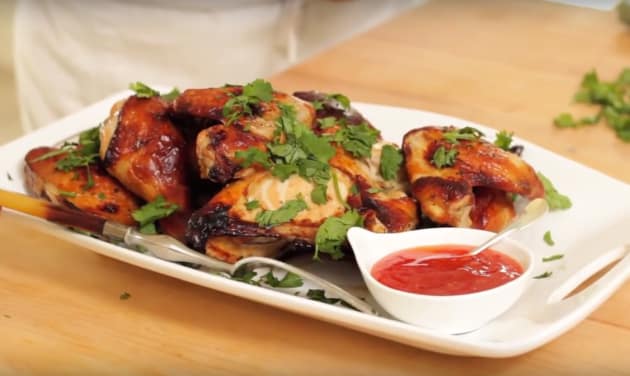 This recipe serves 4.

You'll need 8 pieces of chicken.

Combine 1 and 1/2 cups soy sauce, 1/2 cup water, 1 tablespoon Dijon mustard, 2 tablespoons chili paste, 4 tablespoons honey, garlic, 1 teaspoon grated ginger, the zest of 2 limes.

Marinate the chicken in the mixture for 1 to 6 hours.

Then preheat your oven to 400F.

Blot the chicken dry, then brush lightly with oil and freshly cracked pepper..

Roast for 30 minutes.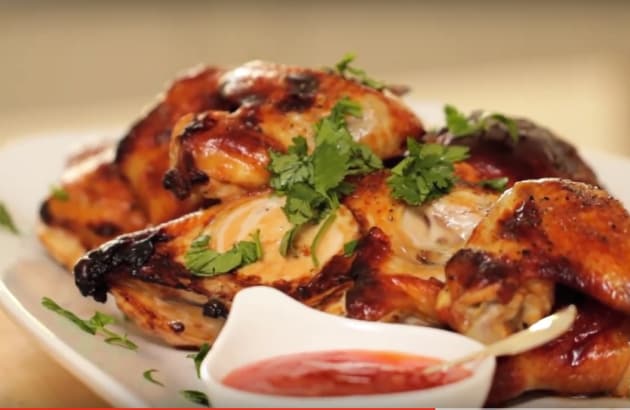 Check out the video below for all the details.

Garnish with cilantro

You can also make a dipping sauce by combining sweet chili paste with sriracha to serve on the side.

Then serve, eat and enjoy!