We love S'mores! Who doesn't?

Unfortunately we don't always have an open fire ready in order to make them.

But that shouldn't mean we have to be denied that epic, gooey, goodness.

The chocolate. The marshmallow. Hmm…

That's when it's time to turn to our trusty microwave!

So when the S'mores craving overtakes you while you're standing in your kitchen, we say lets get adventurous and make S'mores in the microwave.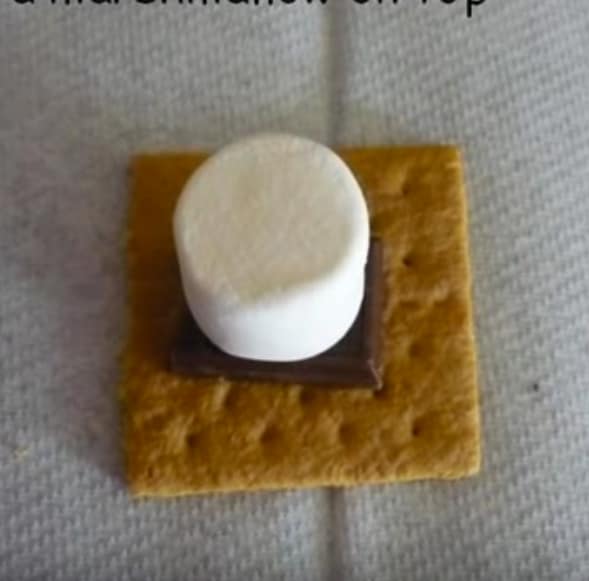 First you'll need a couple of graham crackers, a Hershey chocolate bar, and 1 large marshmallow.

Then, break up your unwrapped chocolate bar and place part of the chocolate (we'll leave how much up to you) in the middle of a graham cracker.

Then add one large marshmallow on top of that.

Lay all of it in the microwave on top of a napkin or paper towel and microwave on high for 15 seconds.

Take out and put the other graham cracker on top.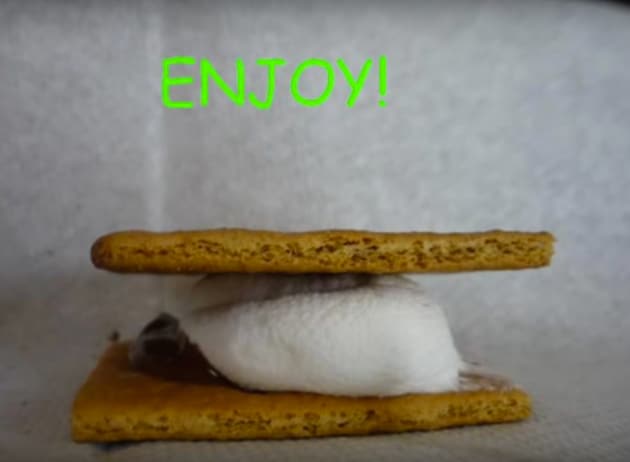 Now you're ready to enjoy!

Check out this video for all the details…

And feel free to make as many S'mores as you'd like.