They're simple. They're a classic and best of all, they're delicious.

Let's learn out to make deviled eggs.

Bring your eggs to a boil; we're using 6 for this recipe.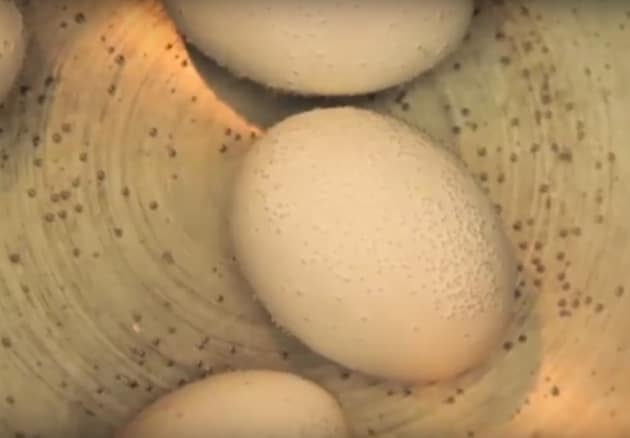 Once the water is at a boil, we leave the eggs in there for 16 minutes.

After the eggs have boiled, drain out the hot water and cover with cold water to cool. Let the eggs sit in the water while you prep the other ingredients.

Then peel the shells off of your eggs.

Slice your eggs in half, long ways, and pop the yokes out into a separate bowl.

Then take the six egg yolks with 1/3 cup of mayonnaise, 1 teaspoon of mustard, 1/4 teaspoon salt, ground pepper to taste, 1 teaspoon white vinegar, and mash it all together with a fork until creamy.

Spoon the egg yolk mixture into your hollowed out egg whites.

Sprinkle paprika over the top of each egg.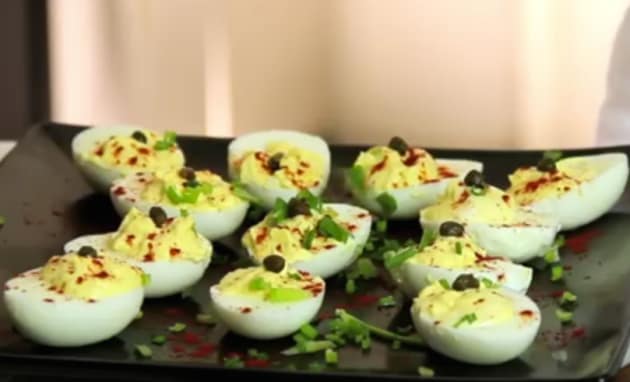 You can add whatever toppings you'd like…capers, chives. You get to choose.

Check out this quick and easy video for all the detail.

Then go ahead and eat your eggs!