We love shrimp and vegetable tempura at our local Japanese restaurant but we aren't always able to get there.

So we've decided to make it ourselves.

Let's make our own tempura at home.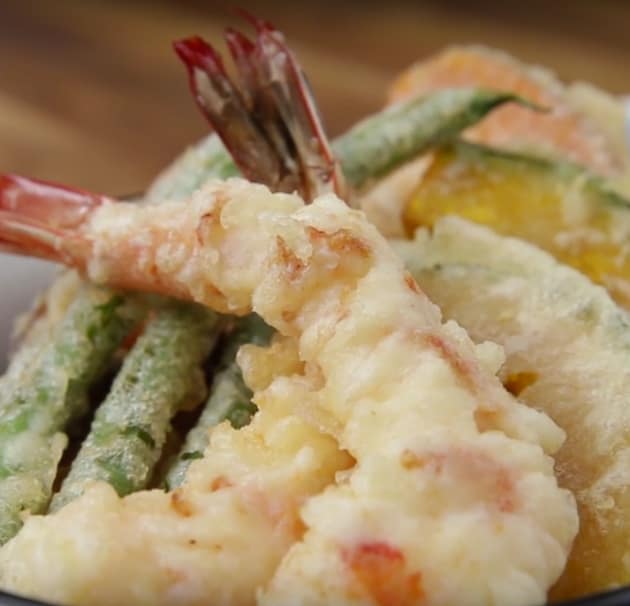 Prepare 4 shrimp by taking off shell and deveining.

Make 4 slits down the stomach. Flip shrimp on the side and diagonally slice 4 more slits on each side. (This will keep the shrimp straight when cooked.)

In a medium bowl, beat 1 egg and 1/2 cup cold soda water.

Heat a pot of oil to 350˚F.

Then add 1/2 cup cake flour and mix, but still keep it clumpy. Do NOT over-mix.

Dredge shrimp up to the tail and carefully place into frying oil.

Fry for 2 to 3 minutes or until shrimp is fully cooked.

Place tempura on paper towel to absorb oil.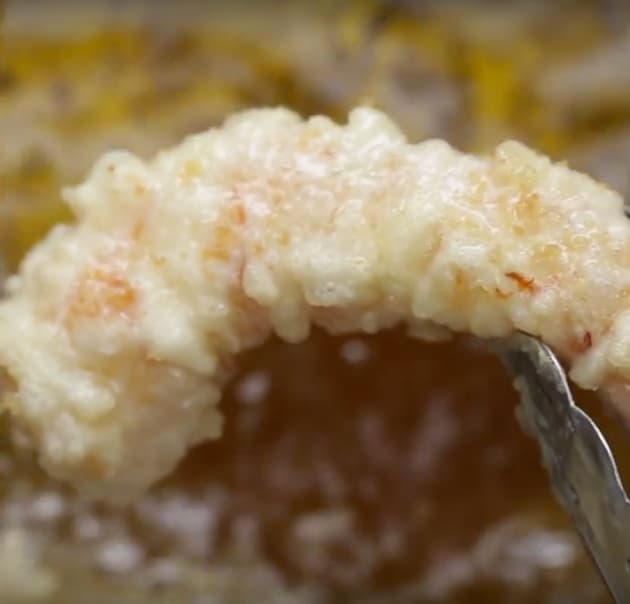 For the dipping sauce, combine 1 tablespoon soy sauce and 1 tablespoon mirin. If using, dissolve 1 teaspoon dashi (Japanese stock granules) in the hot water and add to the soy sauce and mirin.

Arrange assorted tempura on a bowl of rice.

Check out the video below for all the details.

Then eat and enjoy!
 
Tags:

Related Videos:

Uploaded by:

Uploaded: