It's delicious, it's decadent, and best of all, it's easy.

We're even going to make it from scratch.

Let's make Salted Caramel Rice Pudding.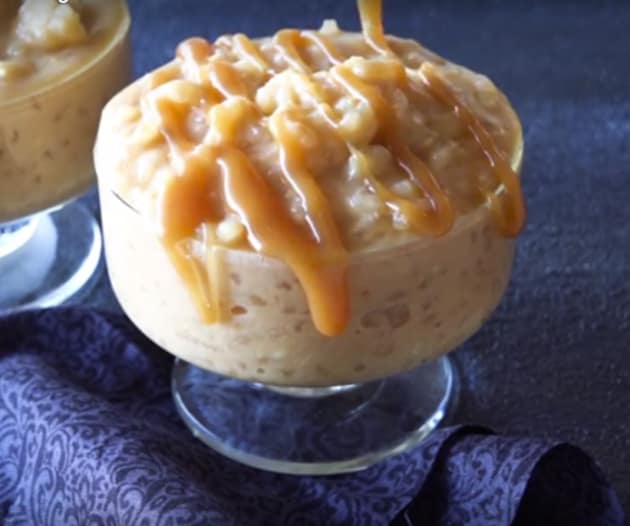 In a large saucepan make the rice pudding.

First put 3/4 cup arborio rice in the pan.

Whisk together 3 cups milk, 1/2 cup sugar, 1 egg, 1/4 teaspoon salt, and 1/2 teaspoon vanilla extract. Pour over rice.

Cover and bring to a boil over high heat.

Once boiling, reduce heat to low and simmer 20 to 30 minutes until rice is cooked and absorbed most of the liquid, leaving a creamy sauce.

Meanwhile, make the salted caramel sauce.

In a medium-size saucepan over medium heat, melt 1 cup sugar.

Stir constantly with a rubber spatula, scrapping the sides as you go.

Once the sugar melts and turns a golden brown, add in 6 tablespoons butter, diced, until melted.

Pour in 1/2 cup heavy cream and bring to a simmer, without increasing the heat.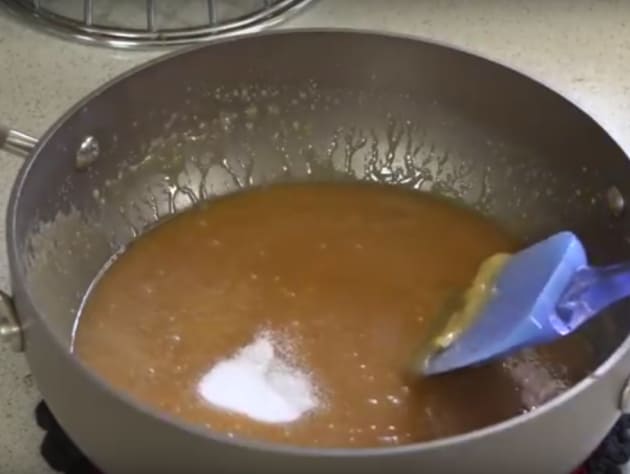 Check out the video below for all the tasty tips and details.

Simmer 90 seconds. Remove from heat and stir in salt.

Stir 2/3rd of the salted caramel mixture into the rice pudding, reserving the remaining 1/3rd for drizzling over the top.

Then serve, eat, and enjoy!