As much as we love a whole turkey, sometimes it's just too much.

This is the perfect solution.

With the marinade and just 10 minutes, you'll have the perfect meal.

Let's make Roast Turkey Breast!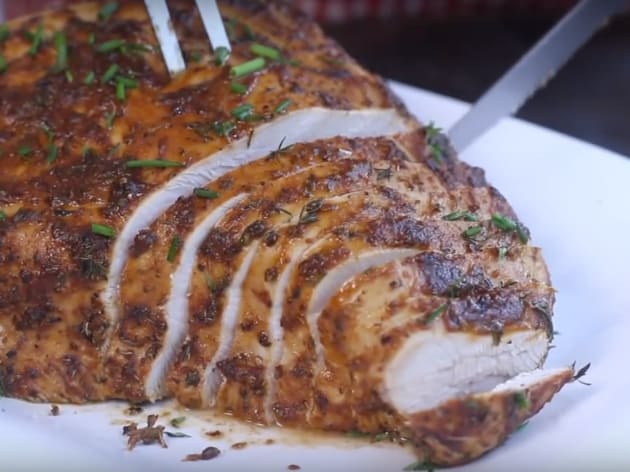 Preheat your oven to 350F. Rinse the turkey well and pat it dry.

Place all the marinade ingredients, 3 tablespoon Dijon mustard, 2 tablespoon balsamic vinegar, 3 teaspoons of whichever spice you choose (thyme, oregano, rosemary, bay leaves), 1 teaspoon salt and fresh ground pepper, 2 teaspoon garlic, 1 teaspoon smoked paprika and 3 tablespoon olive oil, into a bowl and stir to combine.

Rub the mixture all over the turkey.

Refrigerate to marinate overnight, if possible, or leave at least 1 hr before roasting.

Place the turkey breast into a baking pan, or baking sheet.

Roast for 45 minutes to one hour, until the thermometer reaches 170F.

Let it stand for a couple of minutes and slice to serve.

Check out the video below for all the delicious details.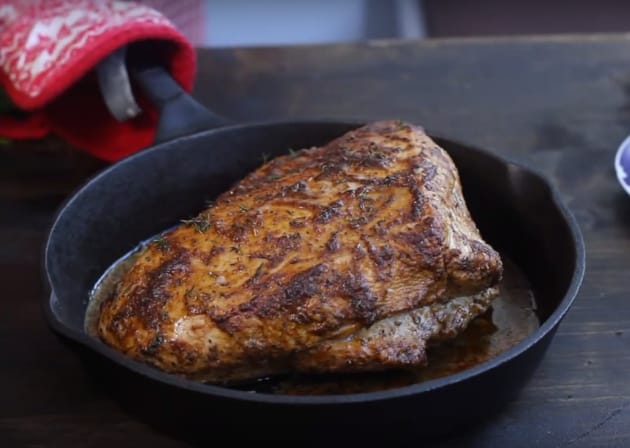 Prepare gravy if desired.

After removing the turkey to a serving platter, place the pan to the stove on medium heat. Add the flour. Stir to combine.

Add the stock, stir and let it cook until thickened and smooth.

Then serve, eat, and enjoy!