How to Make Roasted Garlic Parmesan Potatoes
Christine O
We're always looking for a great side dish to go along with our meal, and this one won't disappoint.

It's the comfort of potatoes with some tasty extras to give it that kick.

Let's make roasted garlic parmesan potatoes!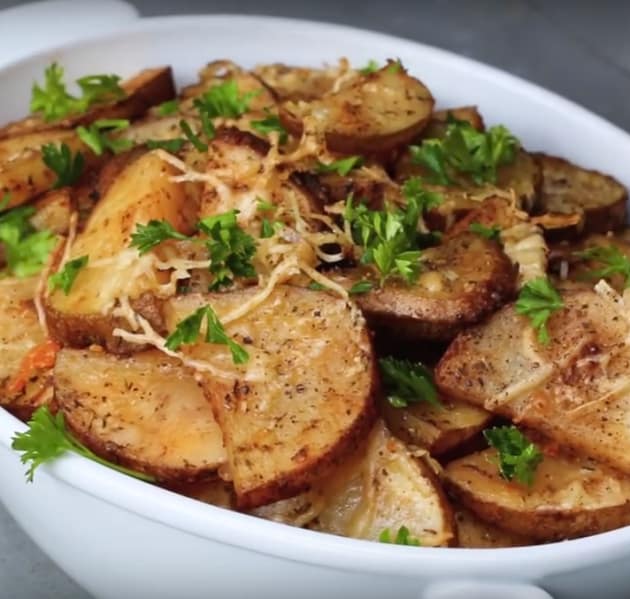 Preheat your oven to 400˚F.

Slice 3 large russet potatoes.

Place the potatoes in a large bowl and drizzle 4 tablespoons olive oil over them, then toss to coat.

In a small bowl, mix salt to taste, 2 teaspoons garlic powder, 2 teaspoons Italian seasoning, and 1 teaspoon paprika.

Sprinkle the seasoning mixture onto the potatoes and toss to coat.

Spread the seasoned potato slices on a baking sheet.

Bake for 30 minutes, then remove from the oven and sprinkle with 1/2 cup shredded parmesan cheese and pepper to taste.

Then bake for an additional 20 minutes.
Check out the video below for all of the delicious details.

Sprinkle the potatoes with fresh, chopped parsley and serve while hot.

Then eat and enjoy!