How to Make Quick Grilled Lemon Chicken Tenders
Christine O
These are super easy to put together and absolutely delicious.

As an added bonus, these tenders help you avoid the fat and calories found in all of that breaded coated.

So let's get started making Grilled Lemon Chicken Tenders.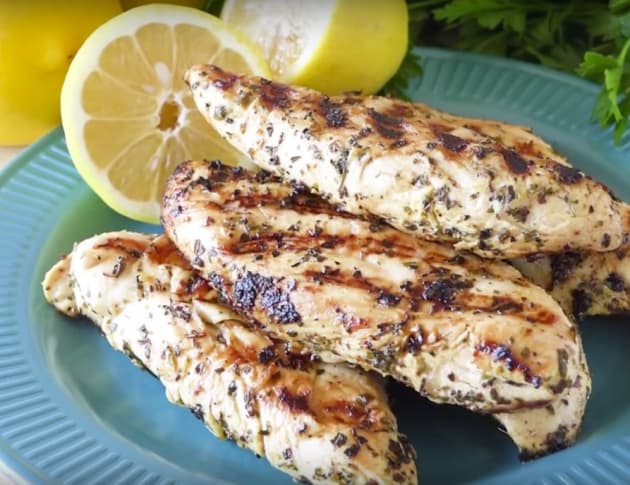 Place 2 lbs. of chicken tenders in a gallon-size resealable plastic bag (like a ziploc).

Pour in the juice from 2 lemons, 2 tablespoons olive oil, 2 teaspoons lemon pepper, 1 teaspoon dried basil, 1 teaspoon dried oregano, and 1/4 teaspoon salt.

Shake it a bit so all the chicken tenders get covered.

Let marinate in the fridge for 30 minutes or up to 8 hours.

Heat an outdoor gas grill over high heat.

Sear the chick for 2 minutes on each side and continue cooking until cooked through. This should take about 5 minutes or less.

Chicken tenders cook quickly on the grill.

Don't have a grill handy, you can heat a heavy skillet over high heat.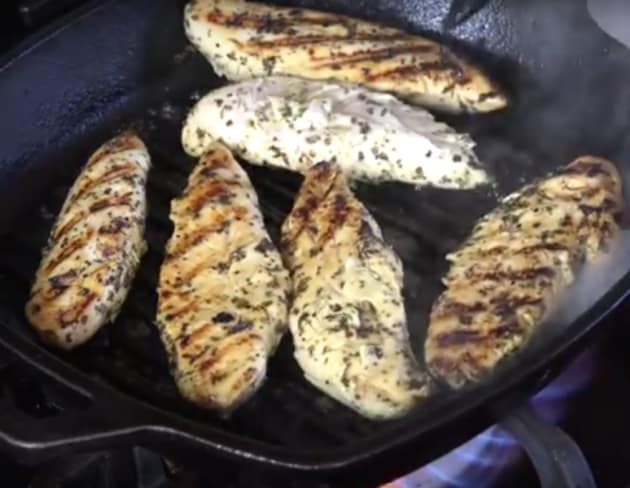 Sear the chicken tenders on each side for 2 minutes and continue cooking, covered for another 5 minutes until chicken is cooked through.

Check out the video below for all the tips and delicious details.

Actual cooking time is dependent upon the thickness of the chicken.

Then serve and enjoy!