How to Make Pancakes and Sausage On A Stick!
Christine O
It's easy for breakfast to become the most boring meal of the day.

And it's even more difficult to get your kids excited about eating it.

But we think we've found the answer.

We're making Pancakes and Sausage on a Stick!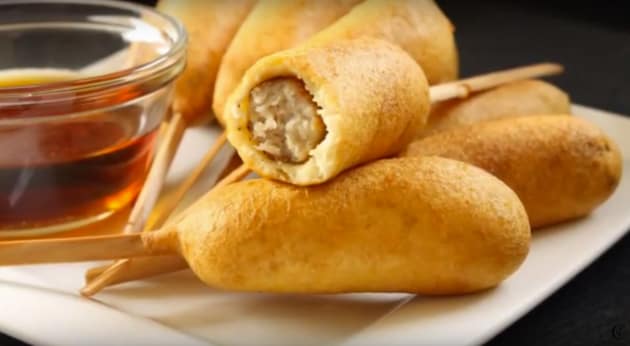 You'll need a package of your favorite breakfast sausage.

Cook sausage according to package instructions until cooked thoroughly.

Drain on paper towels and pat dry with another paper towel. Get as much grease out as possible.

Then grab a box of your favorite pancake mix and make it according to instruction, making sure it is thick.

Take corndog or popsicle sticks.

Insert sticks into sausage links and dip into pancake batter.

Fry in 350*F oil for 45 seconds to a minute or until golden brown.

Be sure to drain the pancake sausage sticks on more paper towels.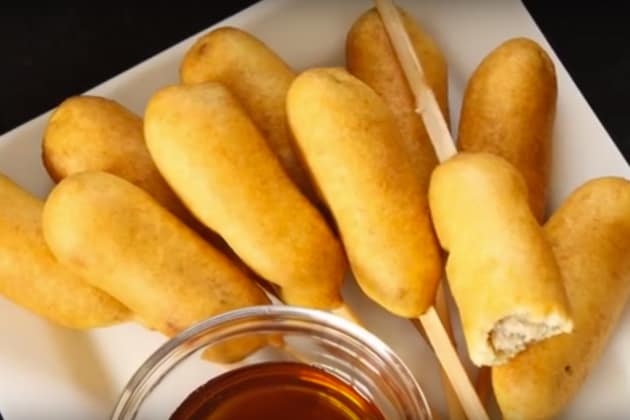 Check out the tasty tips and details in the video below.

Then serve with warm maple syrup.

Eat and enjoy!