We love popcorn.

We love Oreo cookies.

So why not combine the two for an epic new snack.

It's both salty and sweet…and oh so good!

Let's make Oreo popcorn…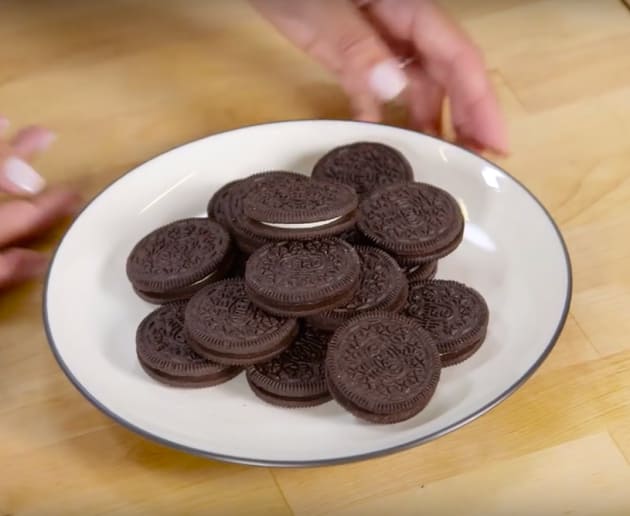 Place 15 Oreos in a food processor and process into a dense crumb.

Set 1/4 cup of the crushed Oreos aside.

Then mix the rest of the cookies into 2 cups of melted white chocolate and stir to combine.

Place the popcorn in a large mixing bowl or on a sheet tray and pour chocolate mixture on top of the popcorn.

Sprinkle lightly with salt and toss to coat.

While the popcorn is still wet, sprinkle with remaining crushed Oreos.

Let the popcorn set for 15 minutes or until the chocolate has hardened.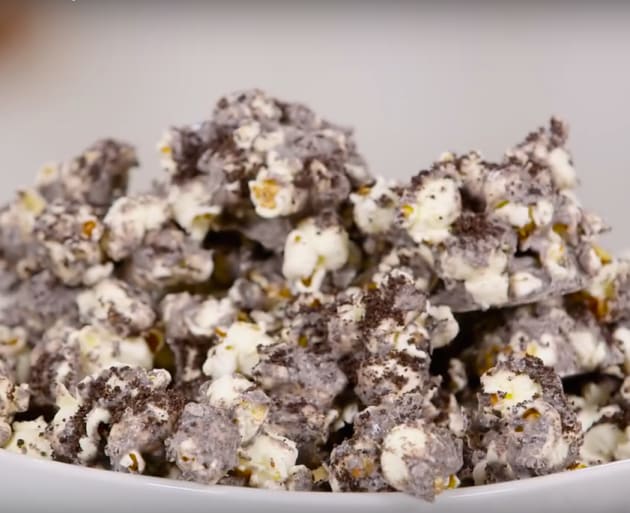 Check out all of the delicious details in the video below.

Then break into chunks.

Serve and enjoy!