How to Make One-Pot Teriyaki Chicken and Rice
Christine O
Who doesn't love chicken teriyaki?

It's got chicken, veggies, and the best tasting sauce, but sometimes you just don't want all the mess.

We have the answer.

Let's make One-Pot Chicken Teriyaki and Rice.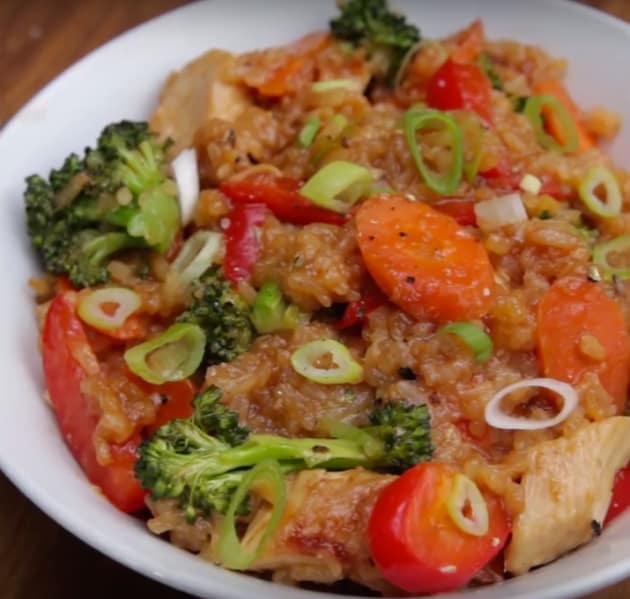 Heat 1 tablespoon olive oil in a large pot on medium heat.

Add 2 sliced chicken breasts, and season with salt and pepper.

Sauté for 8 minutes.

Add 2 cloves minced garlic and1 tablespoon ginger.

Then sauté for 2 minutes until fragrant.

Add 2 cups of water and 1 cup white rice and stir.

Cover the pot and bring water to a boil.

Uncover, stir, then reduce heat to low. Cover and simmer for 15-20 minutes, stirring occasionally to prevent sticking.

Add 1/2 cup soy sauce, 1 tablespoon rice vinegar, 1/4 cup honey, and 2 to 3 tablespoons sriracha, along with 1 cup broccoli, 1 cup carrots, and 1/2 red bell pepper.

Stir to combine.

Combine 1/4 cup of water with 1 tablespoon cornstarch to create a cornstarch slurry.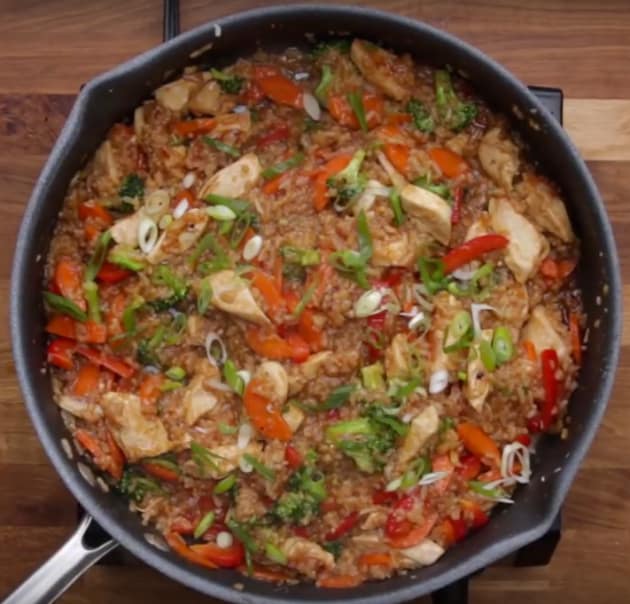 Add the cornstarch slurry to the pot and stir, cooking until the sauce thickens (3-4 minutes).

Check out the video below for all of the delicious details.

Garnish with scallions (optional) and serve immediately.

Then eat and enjoy!