How to Make One Pot Lemon Pepper Chicken with Rice
Christine O
It's dinner time but you want to keep your cleanup to a minimum. That's when it's time to make a One Pot dish.
Let's learn how to make One Pot Lemon Pepper Chicken with Rice!
Preheat your oven to 350˚F.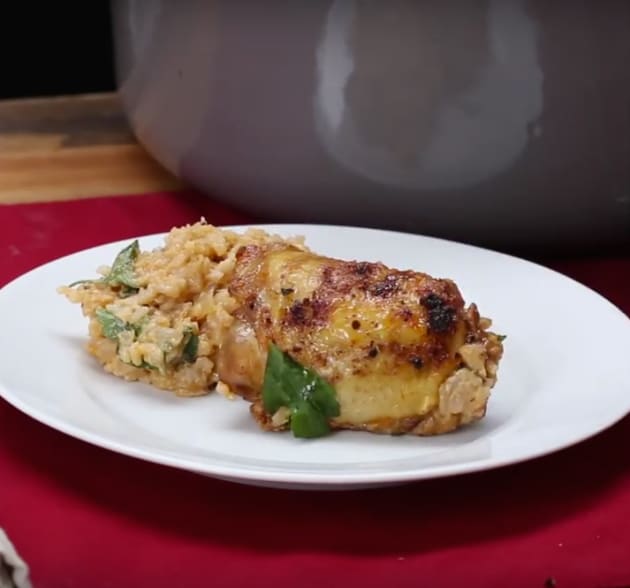 Combine 3 tablespoons lemon pepper, 1 tablespoon paprika and 2 cloves minced garlic in a small bowl.
In a large oven proof pot, heat 1 tablespoon olive oil on medium heat. Season both sides of the chicken and place in the pot skin side down. Cook for 3 minutes.
Turn the heat up to medium high and cook for an additional 2 minutes or until brown. Turn the chicken over and cook for another 3-4 minutes. Remove chicken from the pot and set aside.
With a paper towel, carefully wipe out excess fat from the pot but leave the seasoning. On medium high, melt 2 tablespoons butter in the pot and add 1 yellow diced onions and 4 more cloves minced garlic.
Cook about 1 to 2 minutes or until onions are translucent. Add 1 and 1/2 cups Arborio rice and stir another minute or two, until it becomes translucent.
Pour 1/4 cup white wine and let it cook another 2 minutes until most of the wine has evaporated. Stir in 4 cups chicken broth, 1 cup of milk, and a dash of pepper. Bring it to a simmer.

Place the chicken back into the pot. Cover with a lid or foil and bake for 20 minutes. Remove the lid and back for another 10 minutes.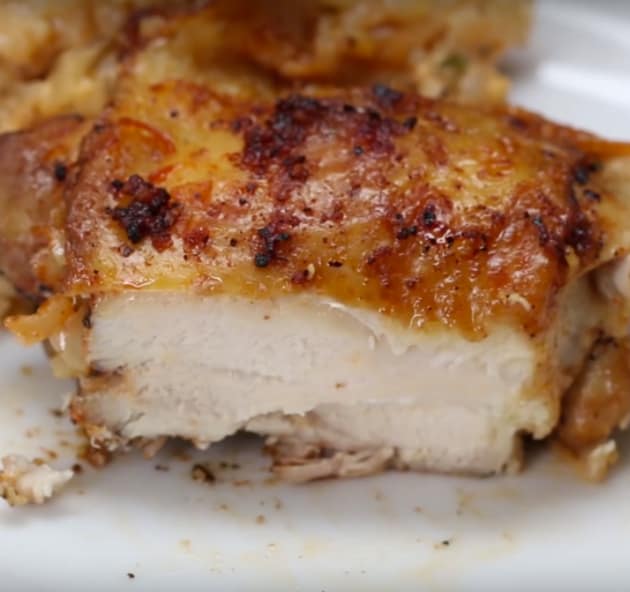 Remove the chicken from the pot and broil on high for 2-3 minutes or until the skin has nicely browned. Add the other 2 tablespoon butter, 1 cup parmesan, 1/2 cup of milk and 1/4 cup parsley to the rice. Stir until well combined.
Return the chicken on top of the rice and serve.
Check out this video for all of the detail, then enjoy dinner with minimal clean up!