It's tender. It's tangy and oh so tasty.

When you want to make a dinner that's just a little different, we've got the recipe.

Let's make chicken adobo.
Best of all, you'll only need one pan to do it.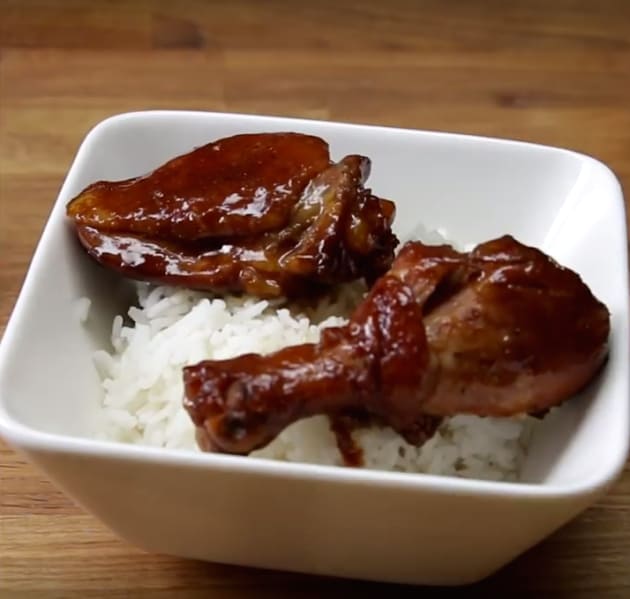 Take about 2 lbs of cut up chicken.

In a container or a plastic food bag, combine 5 tablespoons soy sauce and 3 cloves of crushed garlic and marinade the chicken in it for at least 30 minutes.

Place a medium pan on medium heat and add 1/4 up oil.

Once the oil is hot put the marinated chicken in and brown. Should take about 5 minutes.

Pour in the remaining marinade and add 1 cup water. Bring to a boil.

Add the 3 dried bay leaves and whole peppercorn.

Simmer for 30 minutes or until the chicken is tender.

Add 2 tablespoons vinegar and stir. Simmer for 10 more minutes.

Add 1 tablespoon sugar, salt to taste, and stir.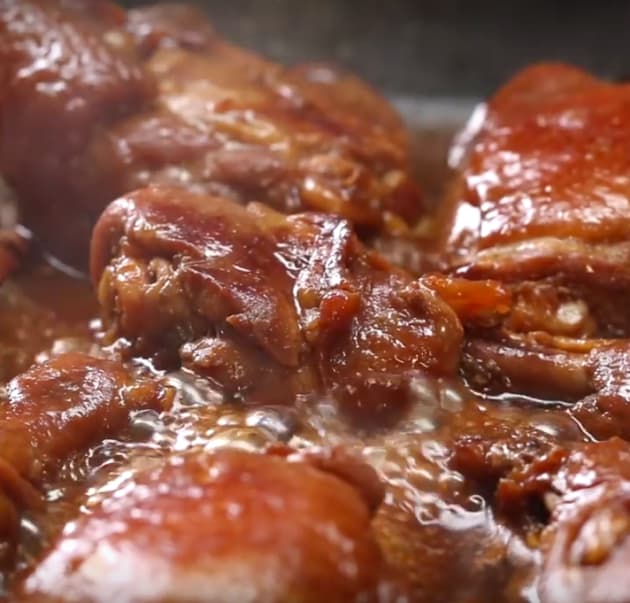 Then remove from heat.

Check out the video below for all of the delicious details.

Then serve hot and enjoy!