It's that time of the year where we crave pumpkin everything.

Thankfully, this recipe is not only delicious but it's easy too.

So let's combine two of our favorite things…

We're making No Bake Pumpkin Cheesecake!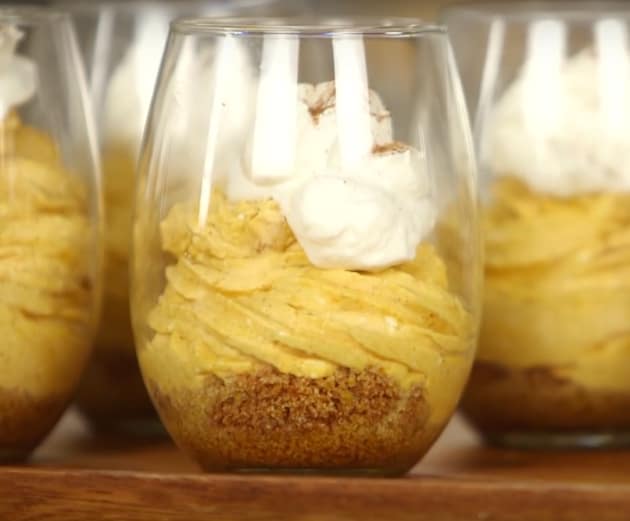 Take 9 to 10 graham crackers and crumble in a food processor and pulse into fine crumbs.

Add 2 tablespoons butter, melted, 2 tablespoons sugar, and 2 tablespoons brown sugar.

Continue pulsing until combined.

Then divide crumble evenly between 8 cups and set aside.

In a large mixing bowl, use a hand mixer to beat together 8 ounces cream cheese, 1 can pumpkin, 1/2 cup sugar, 1 teaspoon pumpkin pie spice, and 1 teaspoon nutmeg.

Gently fold in 2 1/2 cups of whipped topping and place mixture into a piping bag fitted with a star tip.

Pipe pumpkin mixture into the cups and refrigerate for at least 3 hours or until the mixture is firm.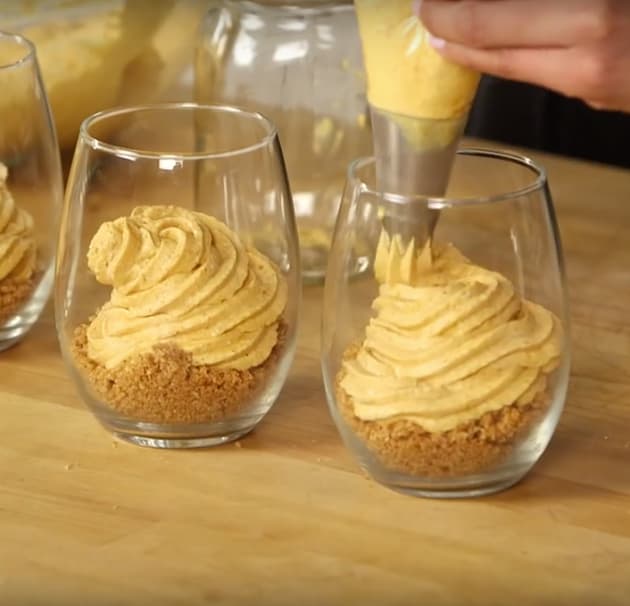 Check out the video below for all the tasty tips and details.

Garnish with remaining whipped topping and another sprinkle of nutmeg.

Then serve, eat, and enjoy!