How to Make No Bake Peanut Butter Chocolate Chip Cookie Dough Bars
Christine O
If these bars only had one layer they'd still be delicious…

But with three layers, chocolate, peanut butter, and cookie dough, these easy to make dessert bars are absolutely decadent.

Let's make No Bake Peanut Butter Chocolate Chip Cookie Dough Bars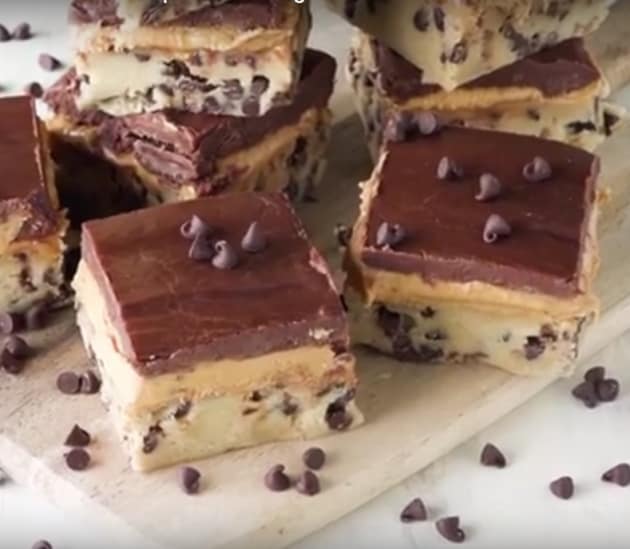 Spray a 9x9 baking pan with nonstick cooking spray and line with parchment paper.

Make the cookie dough layer by using a hand mixer to cream together 1/2 cup softened butter and 3/4 cup brown sugar in a mixing bowl.

Mix in 1/4 teaspoon salt and 1 teaspoon vanilla extract.

Slowly mix in 2 cups flour and 14 ounces sweetened condensed milk, alternating between the two.

Stir in 2 cups mini chocolate chips, then press the dough into the prepared baking pan.

Make the peanut butter layer by using a hand mixer to cream together 1 cup smooth peanut butter and 1/2 cup powdered sugar in a mixing bowl.

Gently spread the peanut butter mixture over the cookie dough layer.

Make the chocolate layer by pouring 12 ounces milk chocolate chips into a microwave safe bowl. For a softer chocolate layer, pour in 1/2 cup heavy cream.

Microwave 15 seconds at a time, stirring in between, until chocolate is smooth and melted.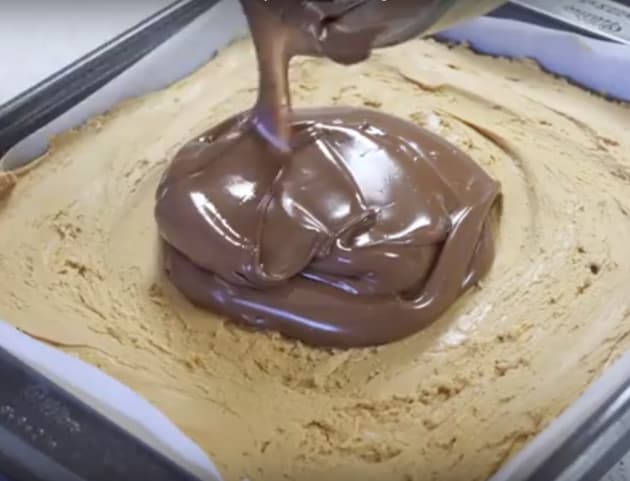 Check out the video below for all of the tasty tips and details.

Pour over peanut butter layer immediately and smooth out with a rubber spatula.

Refrigerate for 4 hours before slicing and serving.

Then eat and enjoy!