How to Make Mozzarella-Stuffed Mini Corn Muffins
Christine O
Whether you need something extra with your chili or just want a tasty bread to go along with your meal…

We've got the answer.

These muffins are warm and toasty with a tasty, gooey center you're going to love.

Let's make Mozzarella-Stuffed Mini Corn Muffins!
Preheat your oven to 400°F.

In a large bowl, mix together 1 and 1/2 cups milk, 2 eggs, and 6 tablespoons butter, melted.

Fold in the 1 and 1/2 cups flour, 1 and 1/2 cups cornmeal, 2 tablespoons baking powder, 1 teaspoon salt, and 1 tablespoon sugar, until blended.

Divide 5 mozzarella cheese sticks into 5 cubes each so there are 25 cubes.

Spray a 12-cup muffin pan with cooking spray.

Spoon 2 tablespoons of mixture into each cup.

Place 2 of the mozzarella cubes in the center of each cup, then cover the cover with additional batter, until the cup is 3/4 full.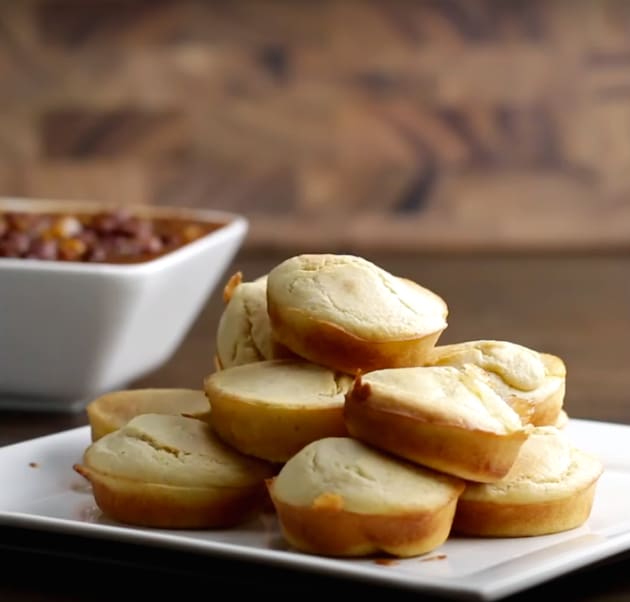 Check out the video below for all of the delicious details.

Bake for 15 minutes.

Allow to cool for 5 minutes while you eat the remaining cheese cube.

Serve warm, eat and enjoy!