How to Make Mexican Bean Rice with Salsa & Guacamole
Christine O
We love Mexican food and this dish is not only delicious, it's got the fiber and protein you're looking for without the meat.

Whether it's lunch or dinner, here's a meal everyone can enjoy.

Let's make Mexican Bean Rice with Salsa & Guacamole!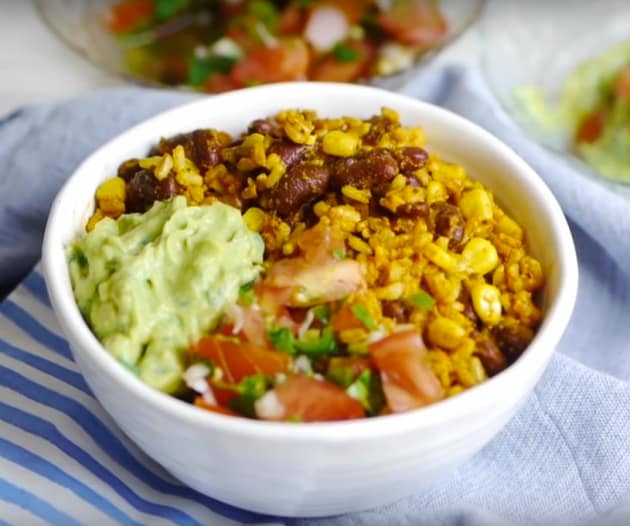 For the rice - add 1/2 cup brown rice to a small pan along with 1 cup vegetable broth.

Simmer for 40 minutes or until the rice is cooked. Keep an eye on it and add more water if needed.

In a separate pan, melt 1 tablespoon coconut oil and saute 1/2 chopped onion for 5 minutes.

Add 1 clove crushed garlic along with 1 teaspoon paprika, 1 and 1/2 teaspoons cumin, 1 teaspoon oregano, 1 teaspoon chili powder, a pinch of cinnamon, and salt and pepper to taste.
 
Add a splash of water to create a paste.

Pour in 1 can of drained red kidney beans and 1 can drained sweetcorn.

Mix to coat in the spices.

Take off the heat and add the juice from 1 lime to cooked rice.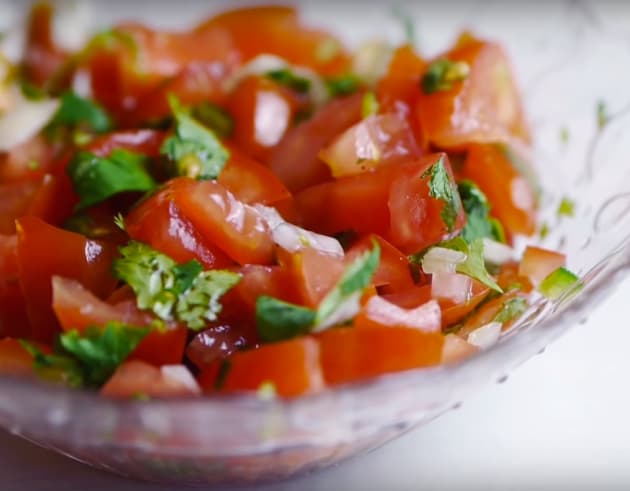 For the rest of the delicious details take a look at the video below.

Then make (or buy) your salsa and guacamole.

Then eat and enjoy this delicious meal!