Do you love spinach artichoke dip?

Do you order it whenever you go to a restaurant?

Well we've got the way to satisfy that craving at home.

Let's make Iconic Spinach Artichoke Dip!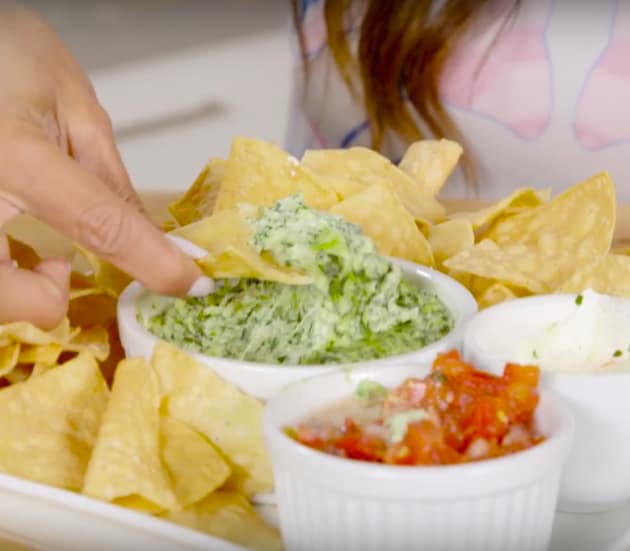 Preheat  your oven to 400ºF.

In a food processor, chop 1 cup marinated artichokes and 2 cups frozen spinach, thawed and drained, until diced.

Shred 1/3 cup parmesan cheese, 1/3 cup romano cheese, and 1 cup mozzarella cheese.

Add the cheeses to  1/2 teaspoon minced garlic, 1/2 cup sour cream, 1/4 cup mayonnaise, and 1/4 cup heavy cream.

Mix until all is incorporated.

Spoon the dip into an oven-safe dish and bake for 25-30 minutes.

Make sure the cheese is melted and the dip starts to bubble.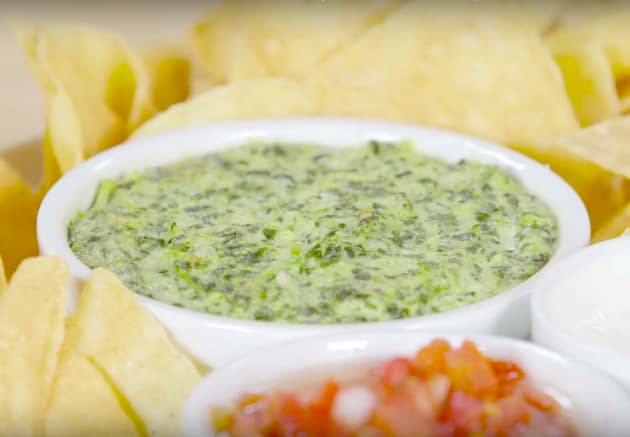 Check out the video below for all the tips and details.

Serve warm with salsa, sour cream, and tortilla chips.

Then eat and enjoy!