How to Make Honey-Dijon Chicken and Mushrooms
Christine O
This is one of our go-to chicken dinners!

Not only is it absolutely delicious, but with 7 ingredients and only minutes of prep time, it's easy to make too.

Let's make Honey-Dijon Chicken and Mushrooms!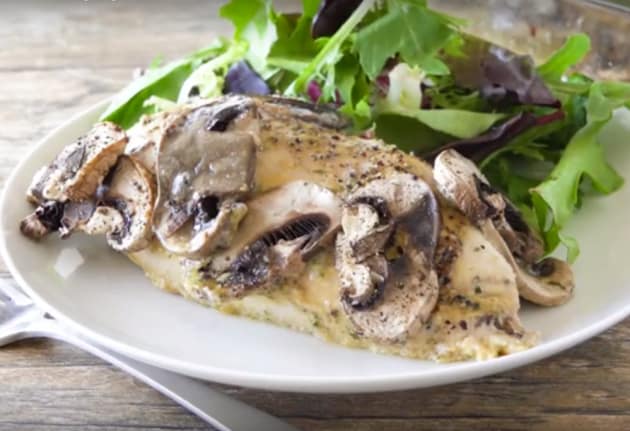 Preheat your oven to 350 degrees.

Lightly grease a 9x13 pan.

Take 5 boneless, skinless, chicken breasts and lay them out in the baking pan.

In a small bowl, mix together 2 tablespoons dijon mustard, 2 tablespoons honey, and 1 teaspoon dried tarragon.

Brush the mixture over chicken breasts.

Sprinkle 1 pound sliced mushrooms over chicken.

Season everything generously with salt and pepper.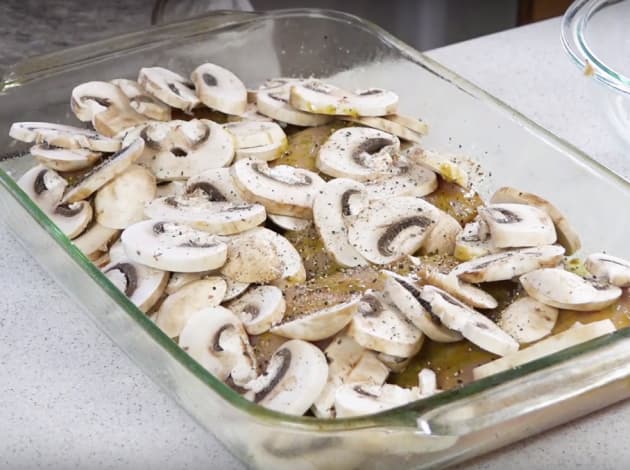 Check out all of the tasty tips and details in the video below.

Then bake in the preheated oven for 40 minutes, or until chicken has reached an internal temperature of 165 degrees.