You know the saying…you can't eat just one.

Which is why we've decided to make potato chips healthier and at at home.

Best of all, these are some of the tastiest tots we've ever had.

We're making Homemade Baked Potato Chips!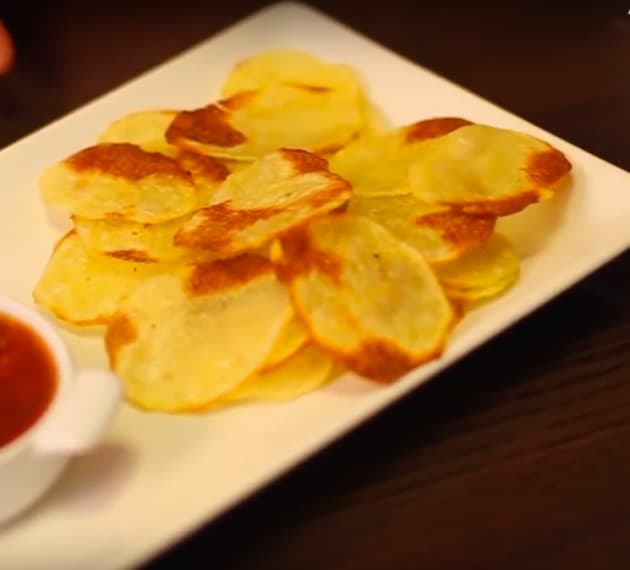 Preheat your oven to 450 F.

Line baking sheet with parchment paper.

Peel and cut 3 medium red potatoes into 1/8-inch thick round slices.

In a pot of boiling water cook the potato slices for 3 to 5 minute.

Drain well and combine with 1 or 2 tablespoons oil, salt and freshly ground pepper to taste, and whatever spices you like (garlic, oregano, basil, etc) in a large bowl.

Place potato slices on prepared baking sheet in one layer.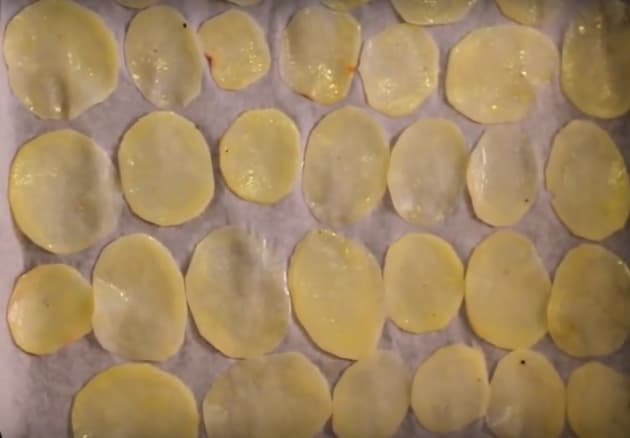 Bake for about 15 minutes until crisp and golden brown.

Gently remove the chips and place on a cooling rack or parchment paper.

Check out the video below for all of the tasty details.

Let them cool for few minutes and they are ready to serve.

Then eat and enjoy!