How to Make Grilled Halibut with Honey and Lemon
Christine O
It's dinner time and we've got a healthy and delicious meal that will be ready in no time.

Whether you already love fish, or you've tried to avoid it, this recipe will have you enjoying the dish.

Let's make Grilled Halibut with Honey and Lemon!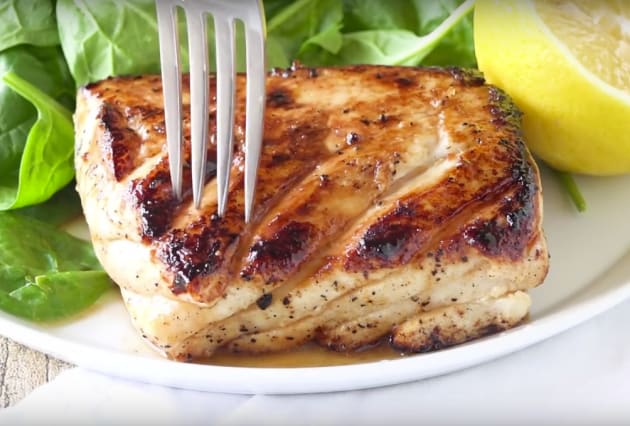 In a small mixing bowl, combine 2 tablespoons butter, melted, 2 tablespoons honey, the juice of 1/2 of a lemon, 2 teaspoons soy sauce, 1/2 teaspoon pepper, and 2 cloves minced garlic.

Take 1 pound of fresh halibut.

Portion your halibut by cutting it with a sharp knife into 3 or 4 pieces.

A serving size of fish is 3 to 6 ounces so portion it depending on the particular size of your filet.

Brush both sides of each with the liquid mixture.

Heat a pan until it is sizzling hot, a drop of water sizzles and immediately evaporates when it hits the pan.

Sear the halibut for 90 seconds on each side.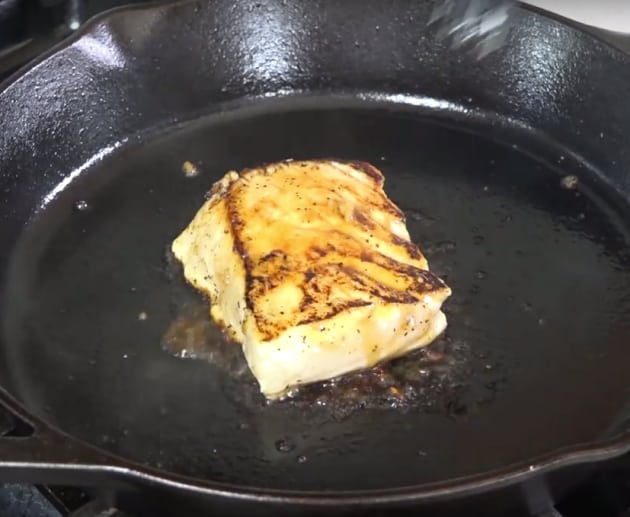 Check out the video below for all of the delicious details.

Reduce the heat to medium and cook each side for an additional 2-3 minutes, until the fish can be easily flaked with a fork.

Then eat and enjoy!
 
Tags:

Related Videos:

Uploaded by:

Uploaded: