How to Make Green Chile Cream Cheese Chicken Enchiladas
Christine O
These enchiladas are a easy to put together and a tasty treat for the whole family.

Add in green chiles and cream cheese and you've got a truly delicious meal.

So let's make Green Chile Cream Cheese Chicken Enchiladas!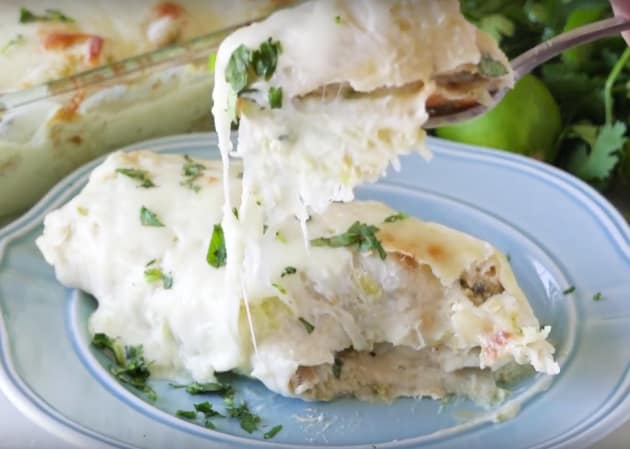 In a mixing bowl, beat 8 ounces softened cream cheese with a hand mixer until it's light and fluffy, about 30 to 60 seconds.

Add in 8 ounces canned green chiles, 1 tablespoon lime juice, 1/4 teaspoon salt, 1/2 teaspoon ground cumin, 1/2 teaspoon chile powder, and 1/2 cup fresh chopped cilantro.

Stir together. Fold in 3 cups diced cooked chicken.

In a separate mixing bowl, stir together 1 cup sour cream and 16 ounces chile verde until combined.

Place a large spoonful of the chile verde sauce into the bottom of a lightly greased 9x13 pan.

Assemble enchiladas by placing a big scoop if the chicken filling onto the center of a tortilla. Roll up the tortilla, tucking in the ends as you go.

Lay it in the prepared 9x13 pan. Repeat with the remaining tortillas.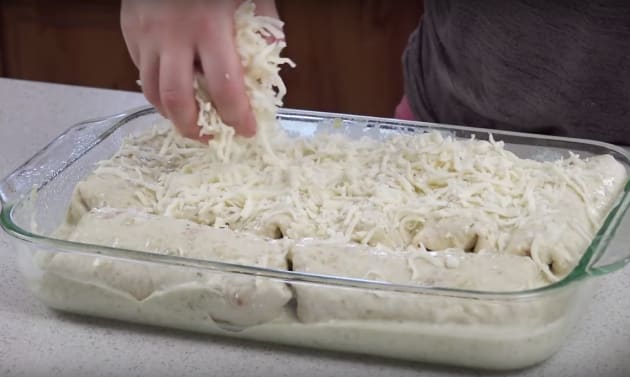 Check out the video below for all the delicious details.

Pour the remainder of the chile verde sauce over the top of the assembled enchiladas.

Sprinkle with 2 cups shredded mozzarella cheese over the enchiladas.

Bake in a 375 degree oven for about 30 minutes, until the cheese is bubbly and lightly browned.
Then let cool slightly, eat and enjoy!
Tags:

Related Videos:

Uploaded by:

Uploaded: