This is a wonderful treat for the holidays…or any day!

With the warmth of gingerbread and the richness of chocolate…

We can't eat just one.

Let's make Gingerbread Chocolate Truffles!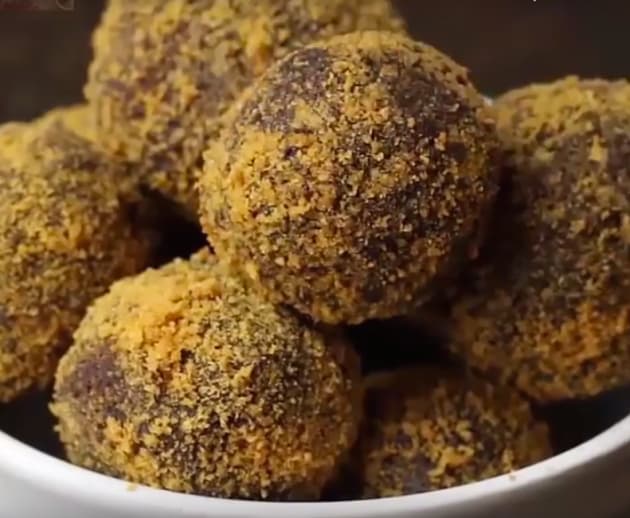 Gently heat 3/4 cup of double cream in a saucepan for a few minutes. Then turn off heat.

Add 300 grams chocolate to the cream and allow the heat of the cream to melt it.

Stir in 1 tablespoon ground  ginger and 1 tablespoon ground cinnamon.

Leave to chill in the fridge for about 3 hours, or until completely set.

Crush about 5 to 6 ounces of ginger biscuits in a food processor until you form fine crumbs.
Check out the video below for all of the tasty tips and details.

Using a spoon, roll the set truffle mixture into little balls and then coat in the ginger biscuit crumbs.

Then eat and enjoy this delectable treat!