How to Make Fantastic Mocha French Toast Bake
Christine O
Sometimes you really want something unique for breakfast.

Or maybe just a treat for a special occasion.

That's the time to learn to make this fantastic mocha french toast bake!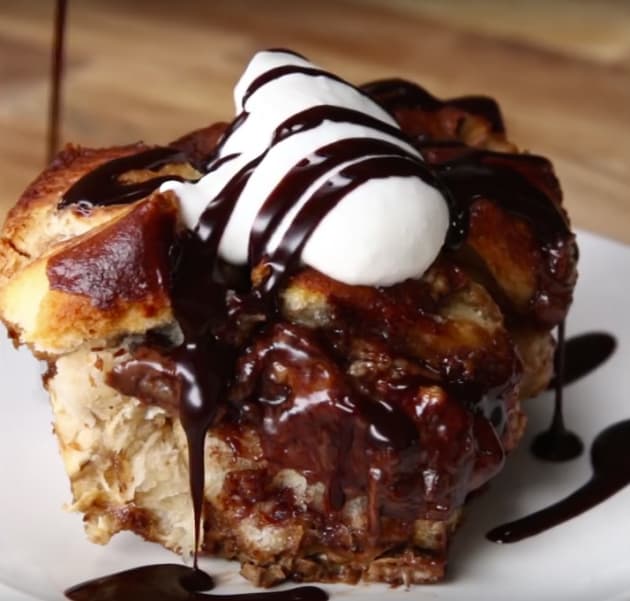 Preheat your oven to 350°F.

Take two tubes of refrigerated flaky biscuits (16 biscuits in total). Cut each biscuit into 4 pieces and place in a large bowl.

In a separate bowl, combine 3 eggs, 1/2 cup milk, 1 teaspoon vanilla extract, and 2 tablespoons instant coffee and whisk until well-blended.

Pour the liquid mixture over the biscuits and stir to coat.

Grease a 9x9-inch baking dish and spoon in half of the biscuit and liquid mixture.

Place two chocolate bars on top and cover with the remaining half of the biscuit mixture.

Bake for 25-30 minutes, or until the biscuits are no longer doughy on the inside and there is no more liquid.
Cool for 10 minutes.

Serve with a dollop of whipped cream and drizzle of chocolate syrup.

Watch all the details in the video below.

Then eat and enjoy!