It's an American brunch staple but, believe it or not, you can make it at home.

Let's learn how to make this enticingly easy Eggs Benedict.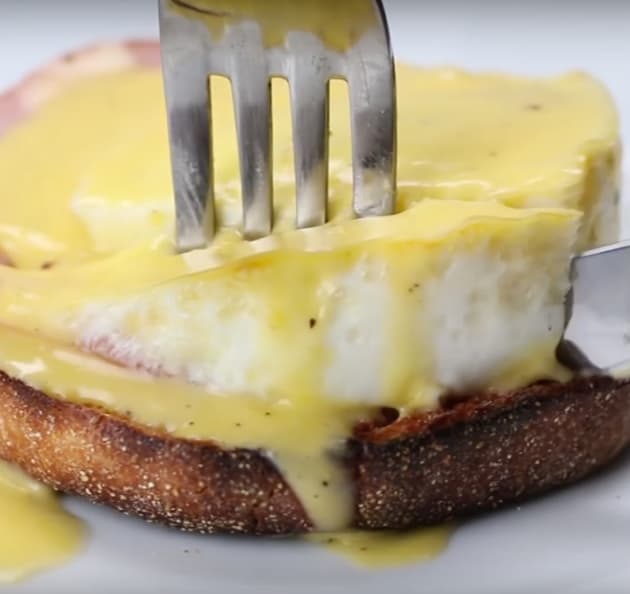 First you'll need what truly makes this dish great: a great hollandaise sauce!

Fill the bottom of a double boiler part-way with water. The water should not touch the top bowl. Bring water to a gentle simmer.

In the top of the double boiler, whisk together 3 egg yolks and 1/2 tsp white vinegar. Mix well.

Pour the melted butter into the egg yolk mixture just a little at a time, all the while whisking. The mixture might not thicken properly if you pour too quickly or do not continue to whisk.

If the sauce thickens too much, add a teaspoon or two of hot water. Continue whisking until you use all the butter, then remove from the heat and whisk in your salt, pepper and lemon juice.

In order to make the egg cups, preheat your oven to 350˚F (175˚C ).

Grease the cups of a large muffin tin and place a thick slice of ham or Canadian bacon on the bottom. Then crack an egg over the ham.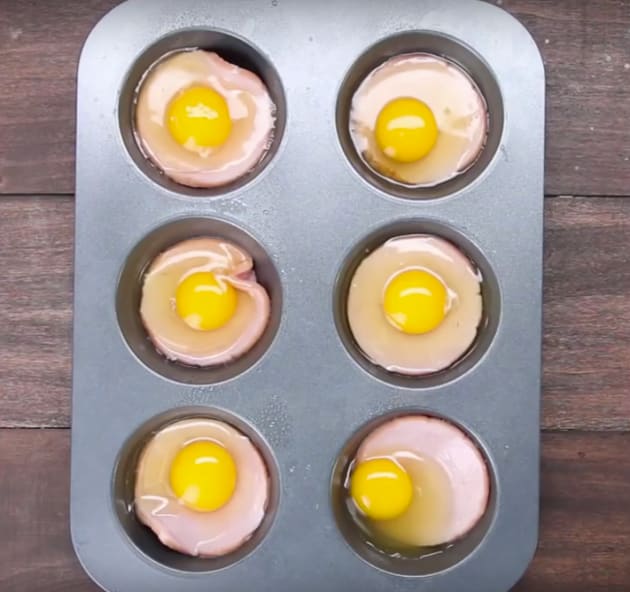 Cover the top of the pan with aluminum foil and bake for 8 to 10 minutes.

Finally, layer the baked ham and egg on top of half of an English muffin and drizzle your hollandaise sauce over the egg.

No need to go to a fancy restaurant. You can enjoy your Eggs Benedict at home.

Watch this video for all of the details and enjoy!