One dish meals are a quick and easy way to make a great dinner on a busy week night and keep cleanup to a minimum.

And chicken parmesan is a delicious dinner the whole family will love.

So let's make an easy, one dish, chicken parmesan!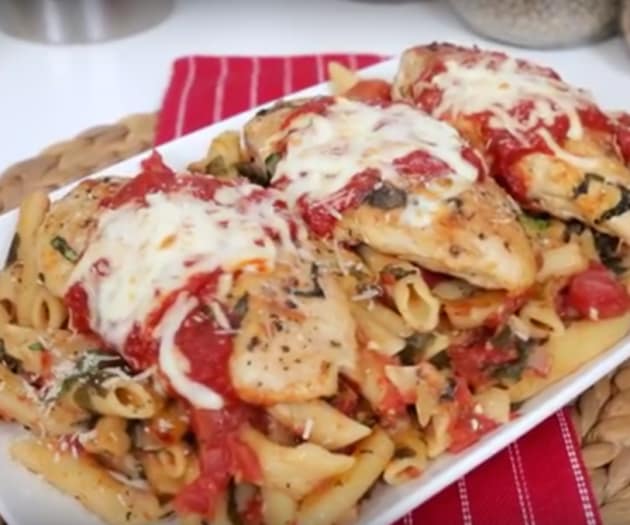 Preheat your oven to 400°F.

Heat 1 tablespoon olive oil in a large oven-safe skillet over medium-high heat.

Add 4 boneless chicken breast fillets and cook for about 3 to 4 minutes per side; until they're golden brown. Remove chicken breasts from the pan and set aside.

In the same skillet add 1 finely diced onion and cook for 3 minutes.

Add 1 minced clove of garlic and cook for an additional 30 seconds.

Add in 1 lb. of penne pasta, 2 and 1/2 cups chicken broth, 1 28oz can of diced tomatoes and 1 tablespoon Italian seasoning.

Bring the mixture to a boil and then reduce the heat to medium-low. Cover and simmer for 15 minutes, stirring every 3 to 4 minutes to prevent the pasta from sticking to the bottom of the pan.

Stir in 4 cups chopped baby spinach and return chicken to the skillet.

Top the dish with 1 cup mozzarella and 1/4 cup parmesan cheeses.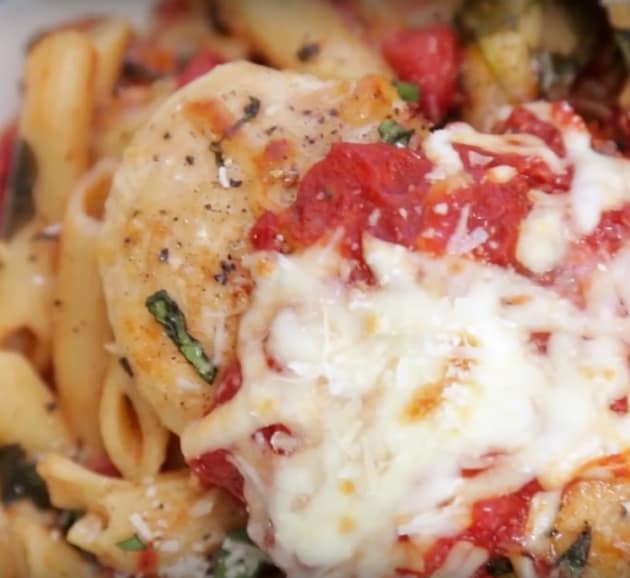 Check out the video below for all of the tasty tips and details.

Place dish in the oven and bake for about 10 to 15 minutes or until chicken reaches an internal temperature of 165°F and cheese is melted.

Then serve, eat, and enjoy!