How to Make Easy Banana Chocolate Chip Muffins
Christine O
Bananas and Chocolate.

What could be better?

Baking both into a muffin…in which case you can eat it as breakfast, dessert, even an afternoon snack!

So let's get to baking this super easy Banana Chocolate Chip Muffin recipe…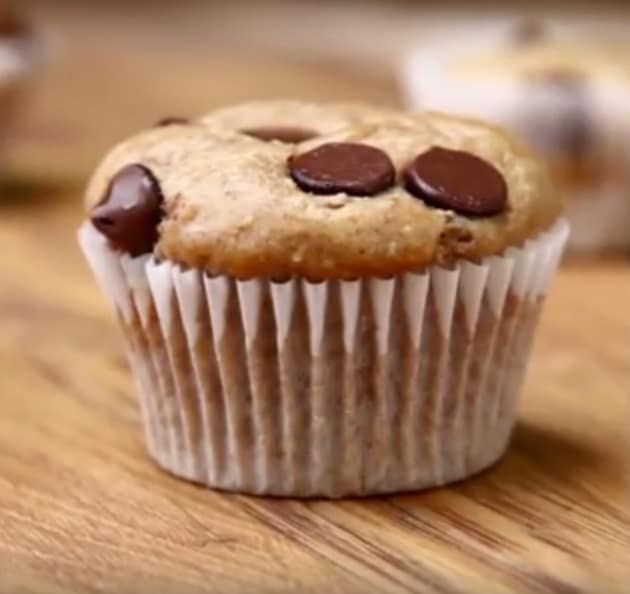 First things first. Preheat your oven to 350°F.

Next you have two options. You can pull out a large bowl and spoon, or, to make things even easier, you can plug in your blender.

Either way, you'll take 3 ripe bananas…make sure they're ripe. A little brown on the peels is a good thing. Not only will they be softer and easier to work with, but overly ripe bananas have a sweeter taste and work better for baking.

Combine those bananas with 1/2 cup milk, 1 cup quick oats, 1 cup flour, 3 eggs, 1 teaspoon vanilla extract, 1/2 teasppon cinnamon, 1 cup greek yogurt, 2 tablespoons honey.

Blend together thoroughly. If you use a blender, feel free to stop occasionally and scrape the sides with a spoon if necessary.

Then take your muffin pan and pour the mixture 3/4s of the way into the lined tins. The mixture should fill at least 12 muffin tins.

Then divide about 1/2 cup of chocolate chips and sprinkle over the top of each muffin.

We choose dark chocolate chips, but you can use whichever variety you prefer.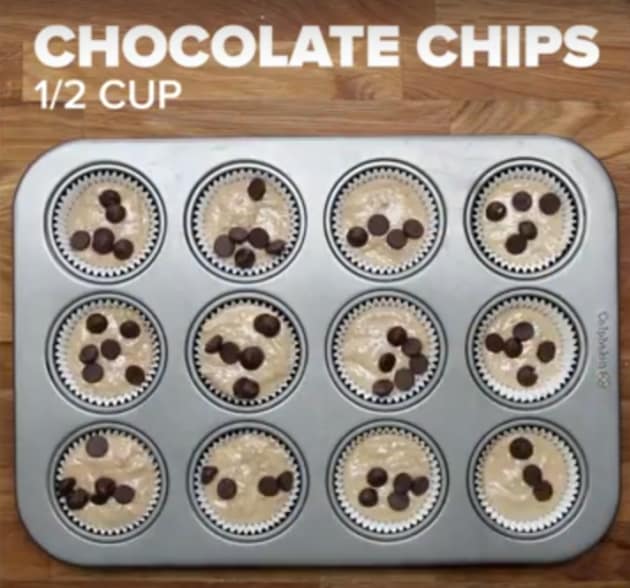 Check out all of the delicious details by watching the quick video below.

Bake for 20 minutes.

Then cool, eat and enjoy!