Just about everyone loves chocolate.

That's what makes these cookies such a hit.

We're making Double Chocolate Chunk Cookies!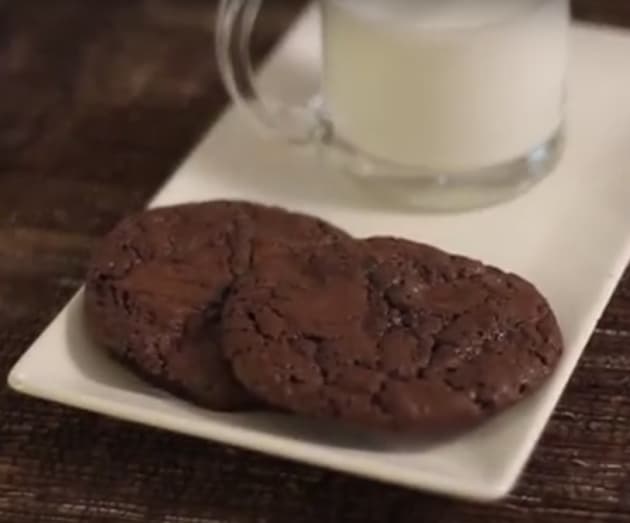 Preheat you oven to 325 F.

In a medium bowl combine the 1 cup flour, 1/2 cup unsweetened cocoa powder, 1/2 teaspoon baking soda and 1/2 teaspoon salt and set aside.

Melt 1/2 cup butter and 4 ounces of bittersweet chocolate together over low heat or bain marie.

Remove from heat and add 1 teaspoon vanilla extract.

Combine 2 eggs and 1 and 1/4 cups sugar and beat at medium speed with a hand mixer until light and fluffy, about 3 minutes.

Add the chocolate mixture and stir until well combined.

Add the flour mixture and stir until just combined. Fold in 1 and 1/2 cups chocolate chips or chocolate chunks.

Drop 1 and 1/2 tablespoon portions 2-inches apart onto a baking sheet lined with parchment paper.
Check out the video for all the tasty tips and details.

Bake for no longer than 13 minutes. They should be slightly underbaked so the interior stays chewy and soft.

Remove the whole sheet of parchment to a cooling rack and cool until just warm and set.

Then serve, eat, and enjoy!